Categories
By Ingredient
Special Occasions
More Links
Zoolbia
Posted on 2011-04-28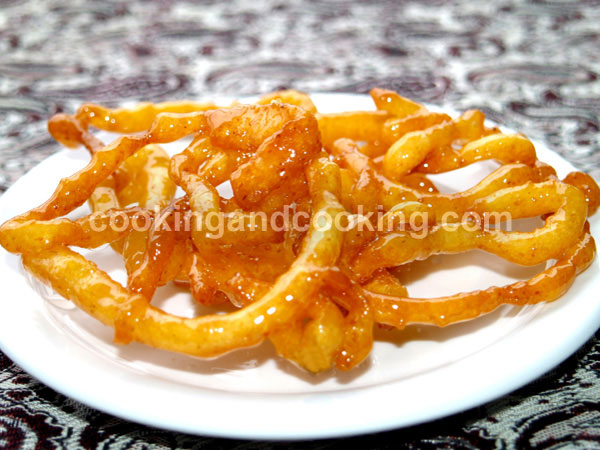 Zoolbia is a traditional crunchy and sweet Iranian pastry. Zoolbia is a deep fried pastry made with flour, corn starch, yogurt, saffron, rosewater, and syrup. It would be perfect with a cup of Persian black tea.

Print
---
Yield: Serves 6
INGREDIENTS
For batter:

250 g (about 2 cups) corn starch
35 g (about 1/4 cup) wheat flour
250 g (about 1 cup) plain yogurt
2 tablespoons rosewater (you can find it at any Iranian store)
canola oil (or any liquid cooking oil)
1/5 teaspoon ground saffron
1 tablespoon butter
1/5 teaspoon baking soda

For syrup:

400 g (about 2 cups) sugar
1 1/3 cups water
1/4 cup rosewater (you can find it at any Iranian store)
1 1/2 tablespoons lemon juice
1/5 teaspoon ground cardamom
INSTRUCTIONS
Dissolve ground saffron in 1 tablespoon of boiling water and set aside (click for How to Use Saffron).
To make the batter; place the yogurt and corn starch in a mixing bowl. Let sit for 5 minutes. Then mix well. Add the wheat flour, 2 tablespoons rosewater, butter, baking soda and dissolved saffron. Beat with a mixer until the batter is smooth (I used electric mixer). Let it stand for 30 minutes.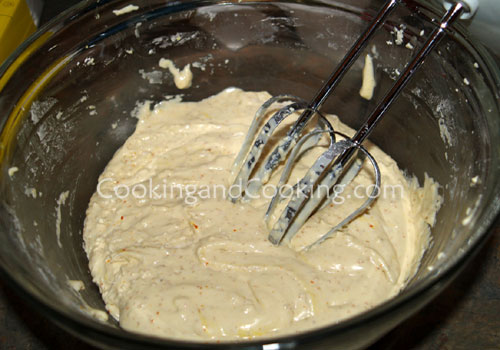 Meanwhile make the syrup. To make the syrup; combine water, 1/4 cup rosewater and sugar in a small saucepan. Bring to a boil over medium-high heat. Continue heating until sugar is completely dissolved and the syrup thickens, stirring occasionally (avoid too much stirring). Add lemon juice and ground cardamom; mix well. Remove from heat.
Transfer the batter to a medium-size zip lock bag, remove the excess air and seal the top. With a scissors, snip off a corner to make a 1/4-inch-wide hole (you can use a funnel instead of zip lock).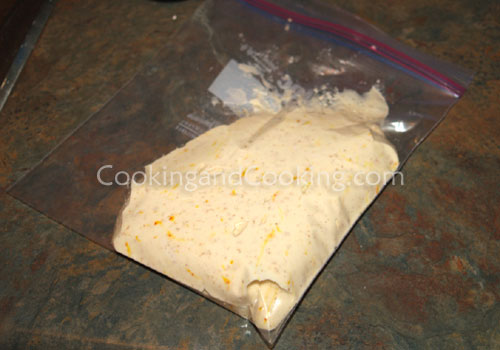 In a deep medium skillet, heat the oil over medium-high heat. Then reduce the heat to medium. Carefully squeeze out batter from the zip lock bag into hot oil. Gradually swirl the batter outward in a circular motion, make about 4 inches round. Be careful, the oil may splash! Fry until golden brown on both sides, turning once. Add more oil if necessary.
Using tongs or two forks, carefully remove zoolbia from skillet and shake off excess oil. Drop gently into syrup. Let it stand in syrup for 4-5 minutes. Place them in a colander (do not place the zoolbias on top of each other while draining, just a single layer).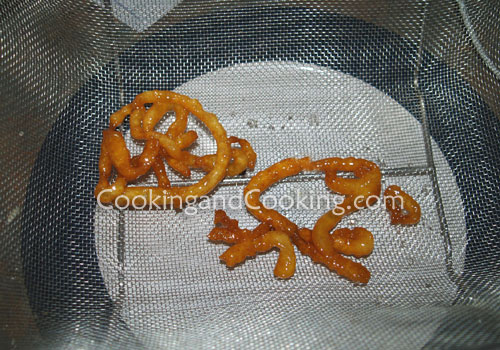 Then transfer the zoolbia to a serving dish and cool in a single layer. Repeat with remaining batter.
Note: Please do not use our photos without prior written permission. Thanks!

Print

You might also like these...
Stay In Touch