Categories
By Ingredient
Special Occasions
More Links
White Chocolate Mousse
Posted on 2012-02-13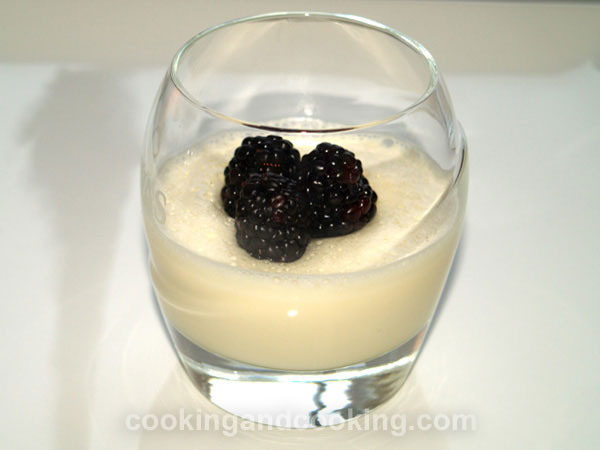 White Chocolate Mousse is another sweet treat, perfect dessert for Valentine's Day.

Print
---
Yield: Serves 4, depending on the size of the servings
INGREDIENTS
1 cup (about 160 g) white chocolate, I used chocolate chips
1 teaspoon vanilla extract
1 1/3 cups whipping cream or heavy cream (35%)
1 egg white
2 teaspoons unflavoured gelatin
4 tablespoons cold water and 4 tablespoons boiling water
INSTRUCTIONS
Break the chocolate into pieces (if you don't use the chocolate chips) and place into the blender (don't blend).
In a small saucepan, heat the whipping cream until comes to a boil, stirring occasionally. When the whipping cream is just boiling, pour it into the blender over the chopped chocolates. Blend on medium-high speed until the chocolates are melted and the mixture is smooth, about 2-3 minutes. Add vanilla and blend for 20 more seconds. Let it cool down a little (about 10 minutes).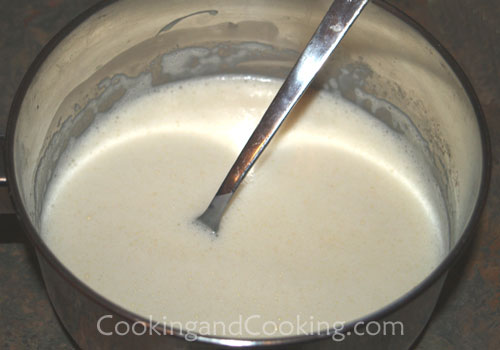 In a small bowl, sprinkle gelatin over 4 tablespoons cold water and mix well. Add 4 tablespoons boiling water and stir constantly until completely dissolved. Set aside.
Meanwhile, beat the egg white for 2-3 minutes in a bowl.
Add the slightly cooled chocolate-cream mixture and dissolved gelatin to the beaten egg white, mix well. Spoon the white chocolate mousse into 4 serving cups and refrigerate until set.
Note: Please do not use our photos without prior written permission. Thanks!

Print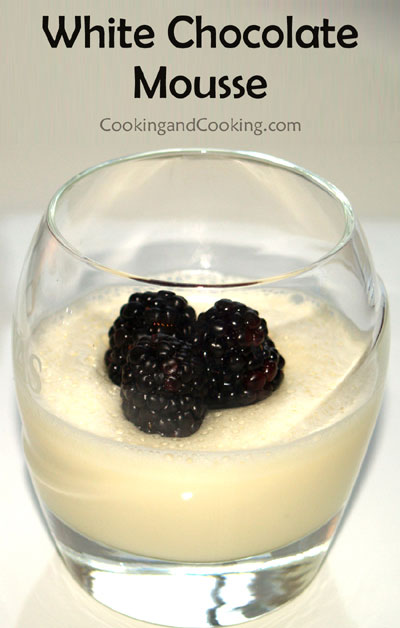 You might also like these...
Stay In Touch