Categories
By Ingredient
Special Occasions
More Links
Watermelon Orange Juice
Posted on 2014-06-10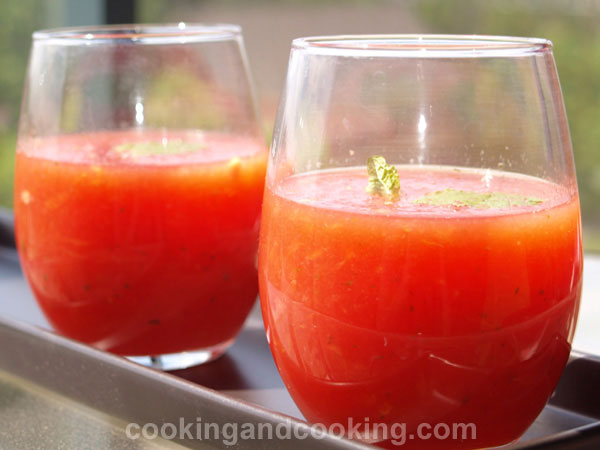 If you are looking for a delicious drink recipe to add to your daily diet, try watermelon orange juice with fresh mint. Watermelon Orange Juice is a cold drink recipe, perfect for hot summer days.

Print
---
Yield: Serves 2-3
INGREDIENTS
5 cups deseeded and cubed watermelon
1 cup fresh orange juice
5-6 fresh mint leaves
1/2 tablespoon brown sugar
INSTRUCTIONS
Blend the watermelon, mint leaves and sugar in a blender until smooth. Add the orange juice and stir well. Serve and enjoy!
Note: Please do not use our photos without prior written permission. Thanks!

Print

You might also like these...
Stay In Touch