Categories
By Ingredient
Special Occasions
More Links
Tuna Salad
Posted on 2013-08-13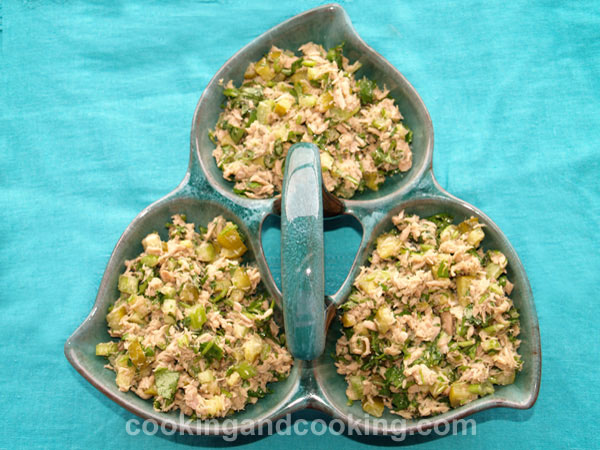 Here is a quick recipe for tuna salad that tastes delicious all by itself, or on a bed of fresh greens, or on a slice of French bread. If you are looking for a healthy tuna salad, you will love this way of preparing without mayonnaise.

Print
---
Yield: Serves 4
INGREDIENTS
2 cans of tuna (each 198 g), drained
2 stalks of celery, diced
1 cup finely chopped fresh cilantro
1 1/4 cups dill cucumber pickles (not sweet), diced
1-2 tablespoons lemon juice
1 tablespoon olive oil
pepper
INSTRUCTIONS
In a large bowl, break up the tuna with a fork. Add in the remaining ingredients and mix well. Taste and adjust seasonings. Serve with any kind of bread you like or on a bed of fresh greens.
Note: Please do not use our photos without prior written permission. Thanks!

Print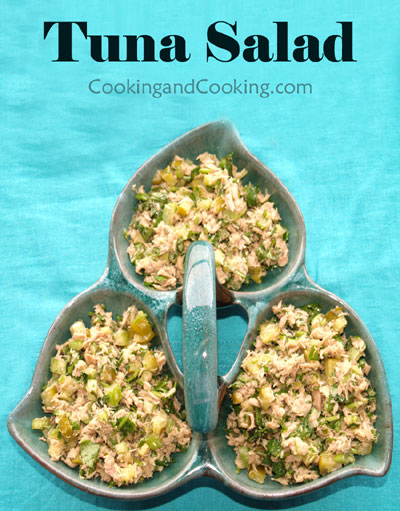 You might also like these...
Stay In Touch