Categories
By Ingredient
Special Occasions
More Links
Tuna Black Eyed Peas Salad
Posted on 2016-11-04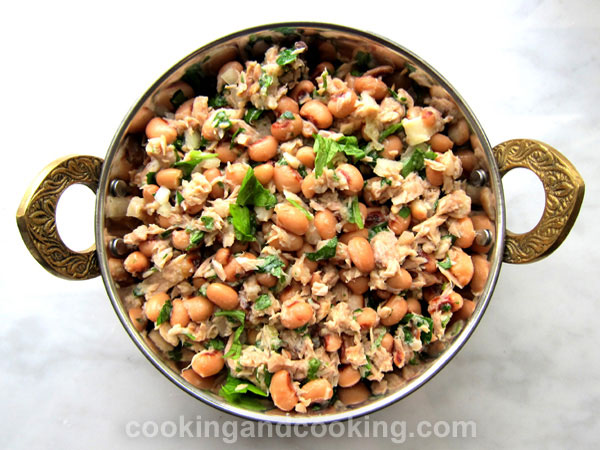 Tuna and black eyed peas salad is a simple and quick salad recipe made with black eyed peas, tuna, onion, parsley, lemon juice, and olive oil, which is ideal for a light dinner, lunch or side dish.

Print
---
Yield: Serves 2-3
INGREDIENTS
1 can (540 ml) black eyed peas, drained
1 can (198 g) tuna in oil, drained
2 tablespoons finely chopped onion
1/2 cup finely chopped parsley
2 tablespoons olive oil
juice of 1 lemon (less or more, depends on your taste)
salt & pepper to taste
INSTRUCTIONS
Place the tuna in a bowl. Use a fork to break the tuna chunks into pieces. Add the rest of the ingredients and mix well. Taste and adjust seasonings.
If the tuna salad seems a little dry, add a little more olive oil. Chill before serving.
Note: Please do not use our photos without prior written permission. Thanks!

Print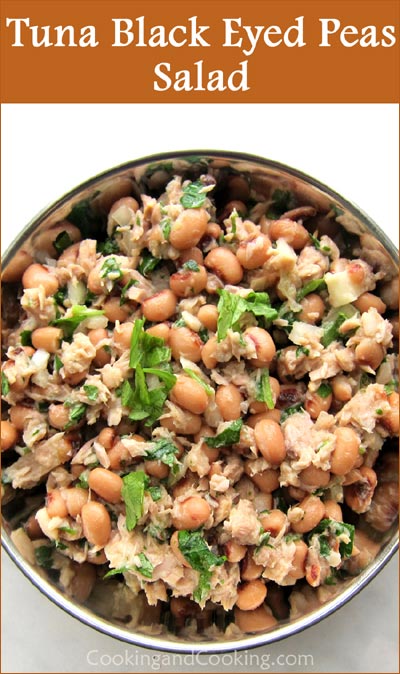 You might also like these...
Stay In Touch