Categories
By Ingredient
Special Occasions
More Links
Sumac Chicken
Posted on 2013-11-26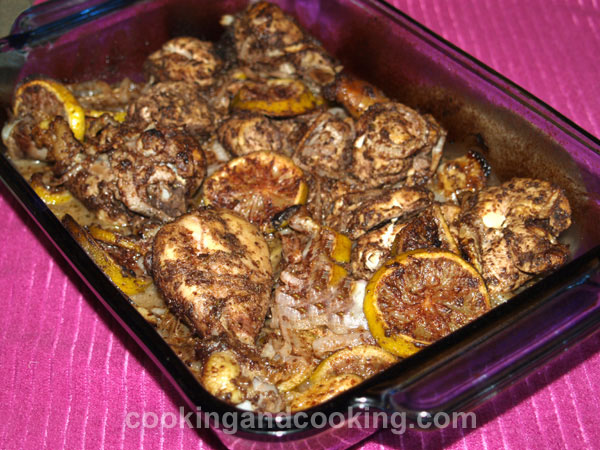 Sumac Chicken recipe is a simple chicken dish using sumac. Just marinate the chicken with sumac, lime, garlic, olive oil, oregano and allspice over night and bake. It was the first time that I made this dish and I really liked the taste of chicken and sumac.

Print
---
Yield: Serves 3
INGREDIENTS
650-700 g skinless chicken (breast or leg), cut into 2-inch pieces
1 large onion, thinly sliced
1 garlic clove, crushed
1 medium lime, thinly sliced
3 tablespoons sumac
3 tablespoons olive oil
1/2 teaspoon ground allspice
2 teaspoons dried oregano leaves
salt and pepper to taste
INSTRUCTIONS
In a large bowl, mix the chicken with the sumac, onion, garlic, olive oil, allspice, oregano, lime, salt and pepper. Leave in the fridge to marinate for at least 5 hours or overnight.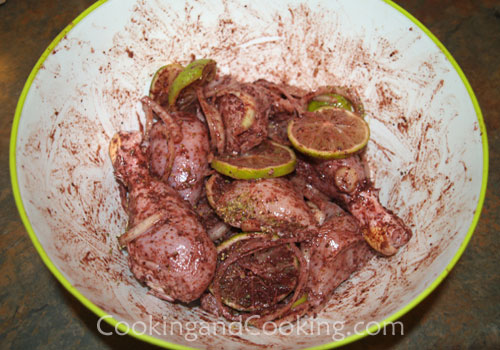 Preheat oven to 400 degrees F. Transfer the chicken and its marinade to an 11x8-inch baking dish or larger dish (large enough to accommodate all the chicken pieces lying flat).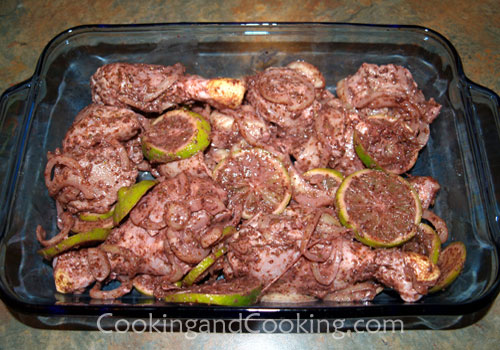 Roast in the oven until the chicken is colored and fully cooked through, about 40-50 minutes (cooking time depends on size of the pieces).
Serve the roasted sumac chicken with bread or rice.
Note: Please do not use our photos without prior written permission. Thanks!

Print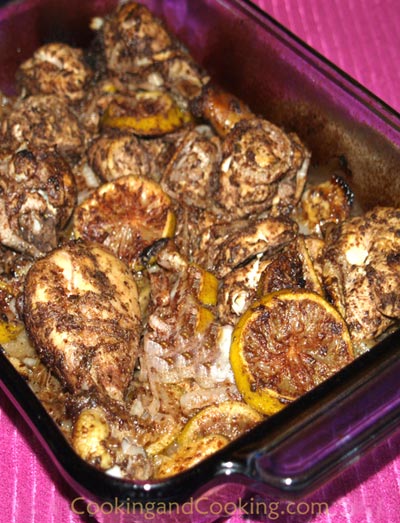 You might also like these...
Stay In Touch