Categories
By Ingredient
Special Occasions
More Links
Stuffed Tomatoes with Tuna Salad
Posted on 2010-09-06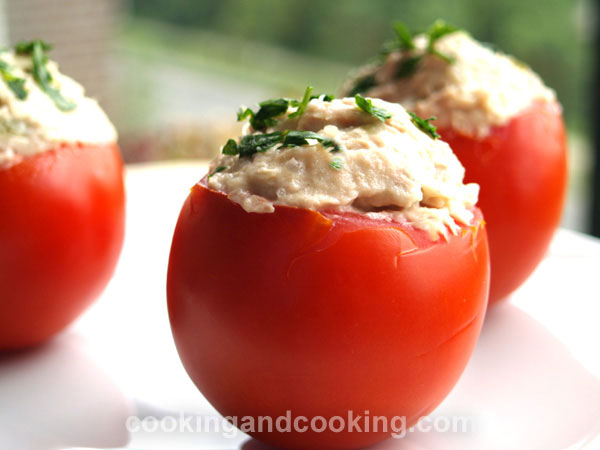 This Stuffed Tomatoes with Tuna Salad are juicy and full of flavor. With only a few ingredients like tuna, potato, tomato, mayo, pickled cucumber and orange juice, you will have a simple tuna salad! Serve it with seedy crackers or baguettes.

Print
---
Yield: Makes 10-12 stuffed tomatoes
INGREDIENTS
10-12 medium tomatoes
2 cups potatoes, cooked, peeled and grated
2 cans tuna (totally about 400 g), drained
2 tablespoons lemon juice
1 cup mayonnaise
1 1/4 cups dill cucumber pickles (not sweet), diced
chopped fresh parsley for garnish
black pepper to taste
INSTRUCTIONS
Cut off the tops of tomatoes with a knife and spoon out any seeds. Set aside.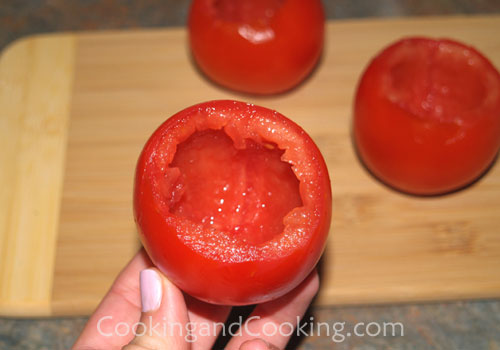 In a bowl combine grated potatoes, drained tuna, diced cucumbers, mayonnaise, lemon juice and black pepper. Mix well. Fill each tomato with tuna mixture and garnish with parsley.
Note: Please do not use our photos without prior written permission. Thanks!

Print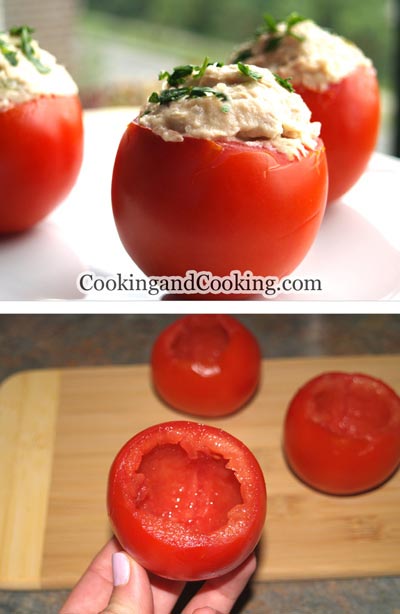 You might also like these...
Stay In Touch