Categories
By Ingredient
Special Occasions
More Links
Spicy Shrimp with Soy Sauce
Posted on 2012-07-12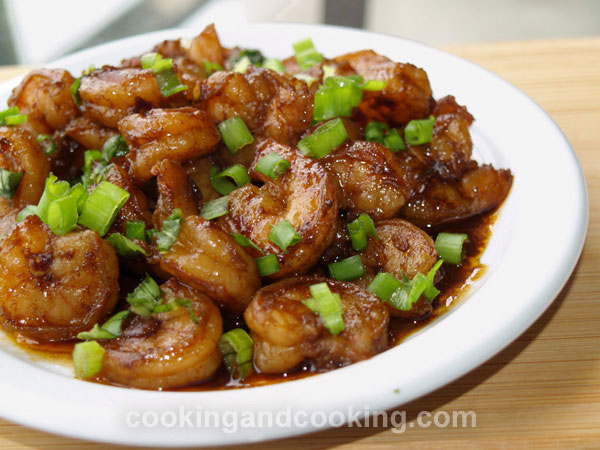 These Spicy Shrimps are my favorite and definitely addictive! Spicy Shrimp with Soy Sauce is one of the easiest ways to quickly prepare shrimp. I like making it on weeknights because it takes less than 20 minutes to make. Serve with simple rice or salad as a meal or even as a starter.

Print
---
Yield: Serves 2
INGREDIENTS
350 g uncooked shrimp, peeled and deveined
1 green onion, both green and white parts, sliced
3 garlic cloves, minced
4 fresh basil leaves, finely chopped
3 tablespoons soy sauce
1/2 teaspoon crushed red pepper
1 teaspoon chili powder
2 tablespoons extra-virgin olive oil
2 tablespoons balsamic vinegar
1/2 teaspoon sugar
INSTRUCTIONS
In a small bowl, mix together the soy sauce, balsamic vinegar, crushed red pepper, chilli powder and sugar. Set aside.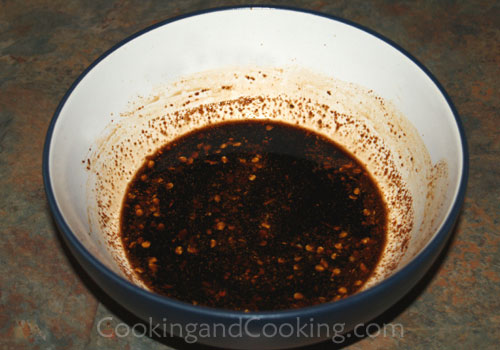 Heat the olive oil in a wok or pan over medium-high heat. Add the garlic and saute until fragrant, about 30 seconds. Add the shrimps and cook until both sides are pink, about 2 minutes on each side.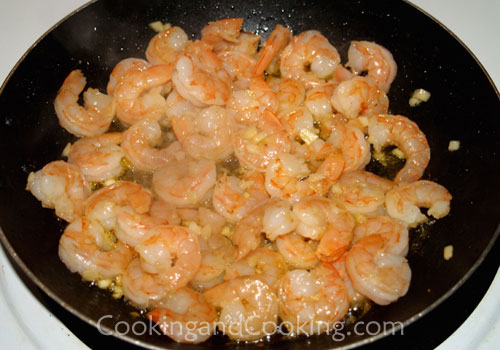 Add the sauce mixture and stir until the shrimps are coated, about 2-3 minutes.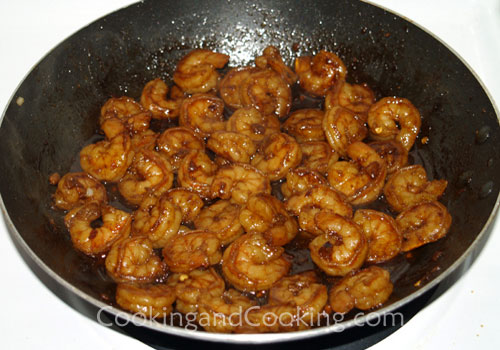 Remove from the heat and garnish with green onion and basil. Serve the spicy shrimp with rice, noodles or vegetables.
Note: Please do not use our photos without prior written permission. Thanks!

Print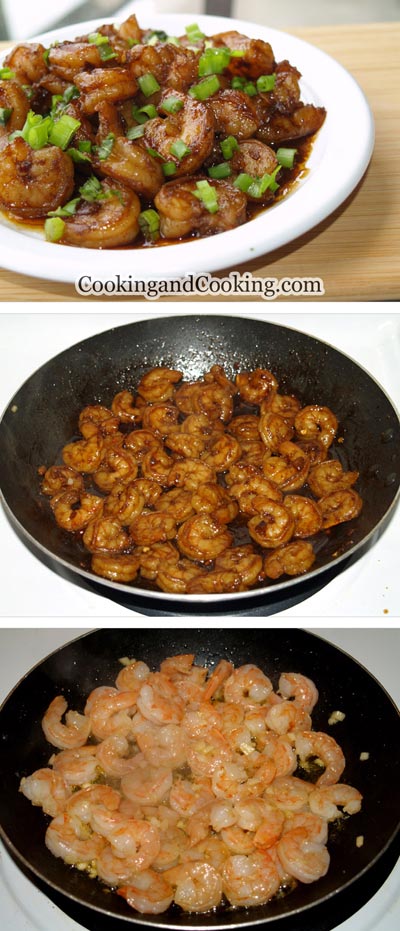 You might also like these...
Stay In Touch