Categories
By Ingredient
Special Occasions
More Links
Spicy Hot Chocolate
Posted on 2016-04-04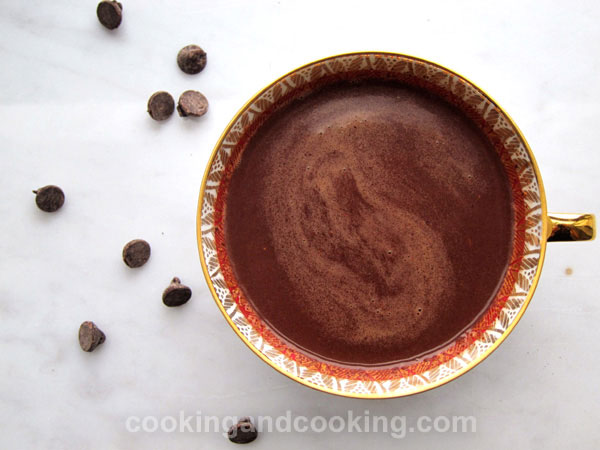 There is nothing better than a cup of homemade hot chocolate to welcome your guests in a cold day. This spicy hot chocolate recipe is flavored with cinnamon, nutmeg, chili powder and vanilla extract. It is delicious, quick and easy to make, and something you just have to try!

Print
---
Yield: Serves 3
INGREDIENTS
2 1/2 cups milk
1/2 cup semi sweet chocolate chips
1/4 cup unsweetened cocoa powder
1/2 teaspoon vanilla extract
1/4 teaspoon ground cinnamon
1/4 teaspoon chili powder
pinch of nutmeg
sugar, optional (depends on your taste)
INSTRUCTIONS
Add all ingredients to a medium saucepan. Heat over medium heat until chocolate is melted and almost simmering, stirring frequently. Taste and add sugar, if needed.
Note: Please do not use our photos without prior written permission. Thanks!

Print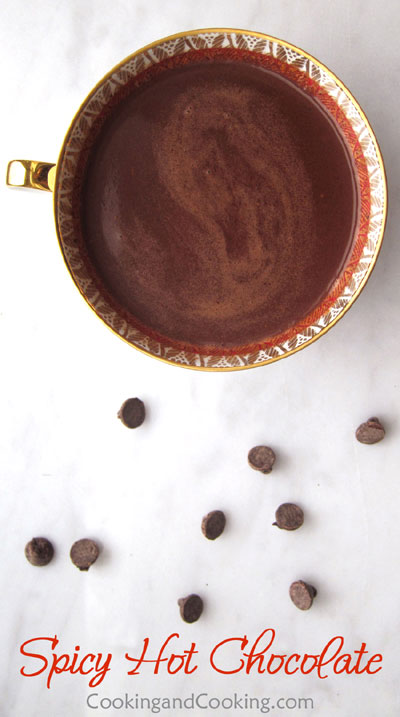 You might also like these...
Stay In Touch