Categories
By Ingredient
Special Occasions
More Links
Spicy Breaded Chicken Drumsticks
Posted on 2010-12-10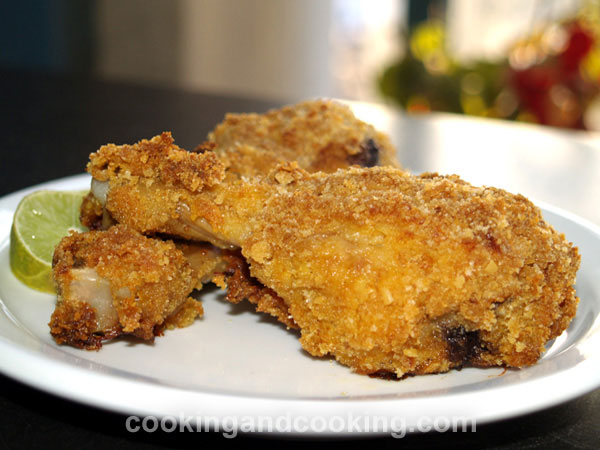 This Breaded Chicken Drumsticks recipe is so easy to prepare and delicious. You will be surprised how good these breaded drumsticks taste.

Print
---
Yield: Makes 6 breaded drumsticks
INGREDIENTS
6 skinless chicken drumsticks, about 450 g
1/2 cup mayonnaise
1/4 cup yellow mustard (I used French yellow mustard)
1/2 cup dry bread crumbs
2 teaspoons soy sauce
cooking oil
1/4 teaspoon paprika powder
1/2 teaspoon garlic powder
black pepper to taste
INSTRUCTIONS
Mix the mayonnaise, yellow mustard, soy sauce, paprika powder, garlic powder and black pepper in a medium bowl.
Place the bread crumbs in a separate medium bowl. One by one, dip each drumstick in the mayonnaise mixture, turning to coat. Then dip the drumsticks in the bread crumbs, turning to coat.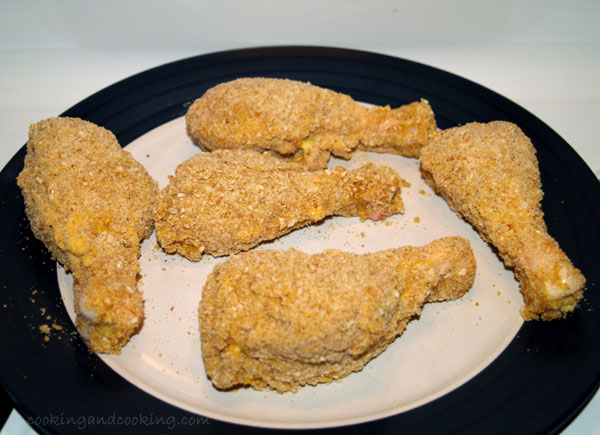 Preheat oven to 400 degrees F. Spread a little oil inside a baking dish or baking sheet. Place the drumsticks in the baking dish or on the baking sheet. Bake chicken drumsticks until just cooked through, about 40-45 minutes (poke them with a sharp knife). Serve Breaded Drumsticks immediately.
Note: Please do not use our photos without prior written permission. Thanks!

Print
You might also like these...
Stay In Touch