Categories
By Ingredient
Special Occasions
More Links
Scrambled Eggs with Herbs and Cheese
Posted on 2012-10-12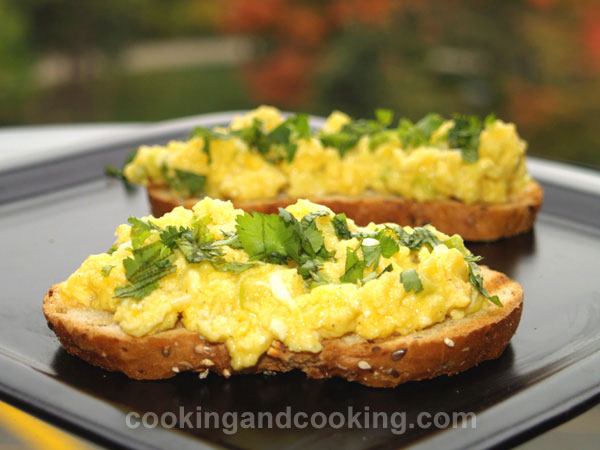 Scrambled Eggs with Herbs & Cheese recipe is a tasty and simple idea for a Sunday morning family brunch! Serve the scrambled eggs sprinkled with chopped cilantro over the toasted bread and enjoy.

Print
---
Yield: Serves 2
INGREDIENTS
4 eggs
2 tablespoons milk
1/3 cup sliced green onions
1/4 cup chopped fresh cilantro
1/2 cup shredded cheddar cheese
1 tablespoon canola oil
1 tablespoon unsalted butter
salt and pepper to taste
INSTRUCTIONS
Lightly whisk the eggs, milk, cheese, salt and pepper together with a fork until all the ingredients are just combined. Set aside.
Heat the oil and butter in a non-stick pan over medium heat until butter is melted. Add the sliced green onions and saute for 3-4 minutes.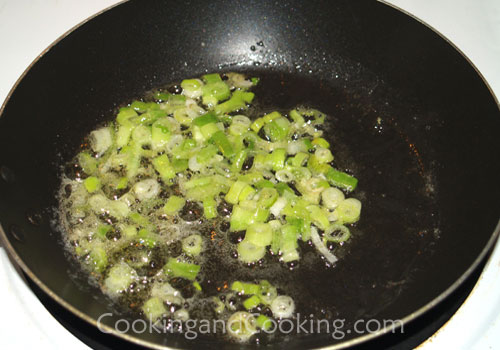 Reduce heat to medium-low. Pour in the egg mixture and let it sit, without stirring, for 20 seconds or until the bottom starts to set.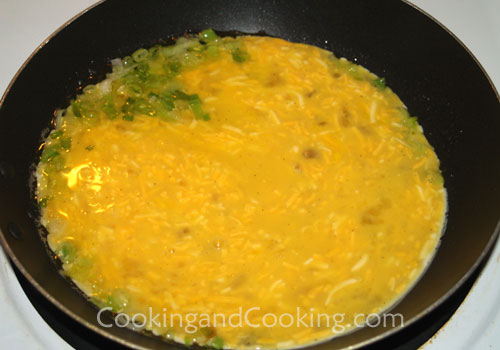 Stir with a wooden spoon, lifting and folding it over from the bottom of the pan.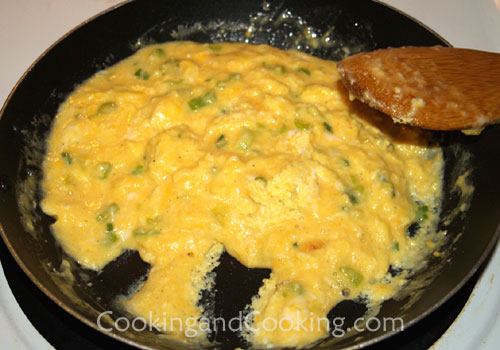 Keep stirring until the eggs are softly set but still moist.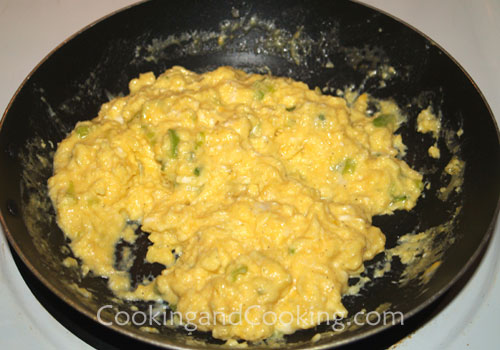 Remove from the heat. Sprinkle with chopped cilantro and serve with toasted bread.
Note: Please do not use our photos without prior written permission. Thanks!

Print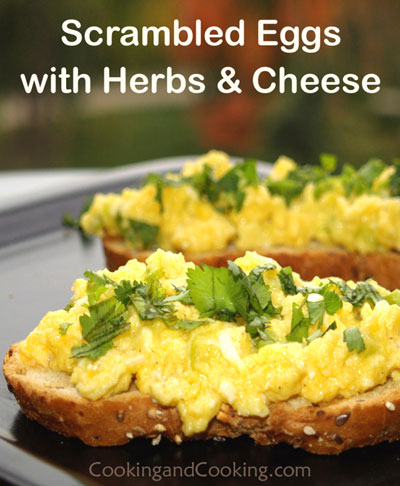 You might also like these...
Stay In Touch