Categories
By Ingredient
Special Occasions
More Links
Pot Roast
Posted on 2017-03-21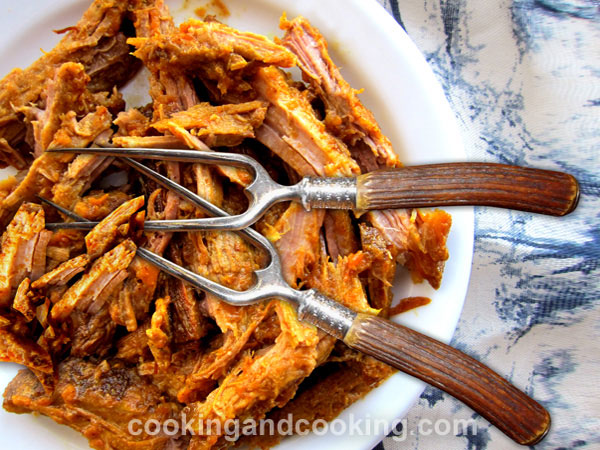 This pot roast recipe is pretty straightforward; browned and braised along with carrots, celery, garlic, onion, bay leaf, and some spices until falling apart. To serve, shred the pot roast into big chunks using two forks and serve with Mashed Potato or rice.

Print
---
Yield: Serves 4-5
INGREDIENTS
1 eye of round roast, about 1.2 kg (at room temperature)
1 medium carrot, cut into chunks
2 large onions, sliced
1 celery stalk, chopped
4 cloves of garlic, peeled and sliced in half
3 1/2 cups beef broth
1 teaspoon turmeric powder
1/4 teaspoon ground saffron
3/4 teaspoon ground cinnamon
2 bay leaves
vegetable oil
1 tablespoon Worcester sauce
salt and black pepper to taste
INSTRUCTIONS
Pat the roast dry with paper towels. Use the tip of a sharp knife to make 8 small incisions around the roast. Put a sliver of garlic into each cut. Season on all sides with salt and pepper.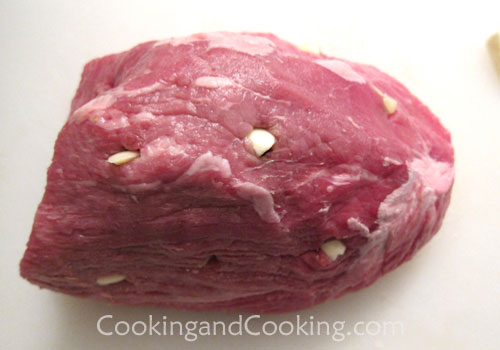 In a pot, heat 3 tablespoons oil over high heat. Brown the roast in the pot, several minutes on each side. Once it is nicely browned all over, remove it from the pot. Wipe the pot clean with a paper towel.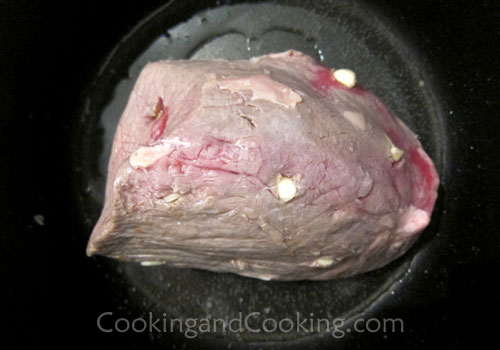 Heat 2 tablespoons oil in the pot over medium heat. Add half of the sliced onions and saute for 4-5 minutes. Set the roast on top of the onions. Add the carrots, celeries, bay leaves, and remaining onions.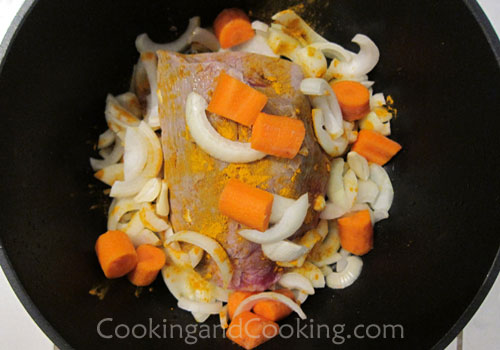 Add the beef broth, Worcester sauce, turmeric, saffron and cinnamon.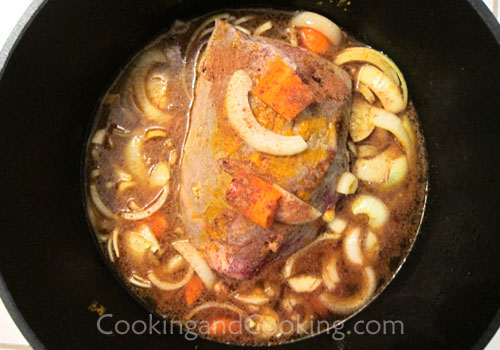 Cover the pot and bring to simmer. Then adjust the heat down to the low heat so the liquid is simmering, not boiling. Cook with the lid on until meat is very tender, about 7-8 hours or longer.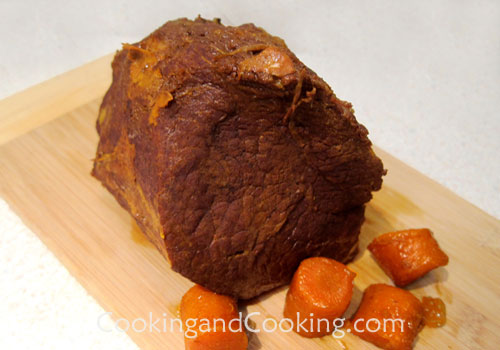 Let roast stand for about 15-20 minutes, then slice to desired thickness or shred it into big chunks using two forks.
Note: Please do not use our photos without prior written permission. Thanks!

Print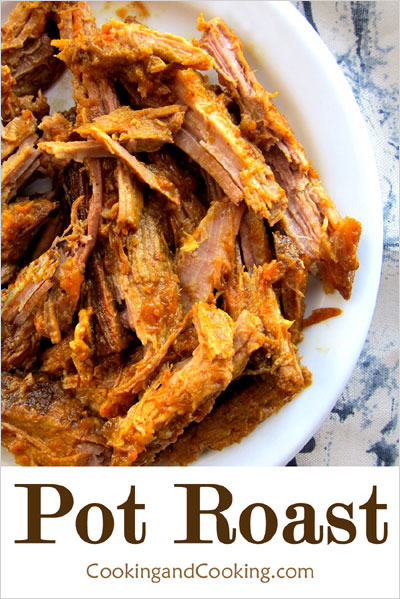 You might also like these...
Stay In Touch