Categories
By Ingredient
Special Occasions
More Links
Pomegranate Chicken Casserole
Posted on 2014-02-25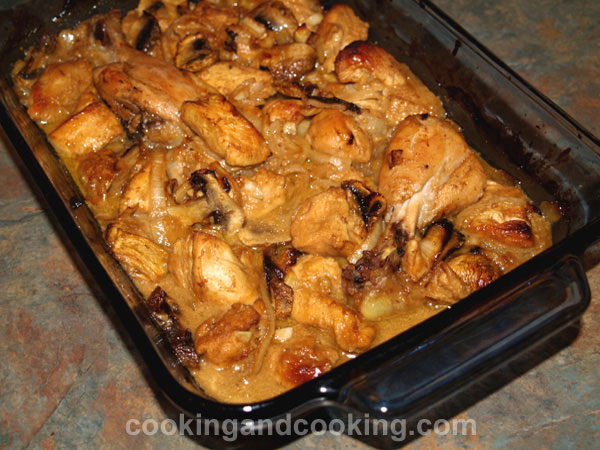 This tasty chicken dish with pomegranate is one of my experiments that turned out to be one of our favorite meals. This chicken casserole is a perfect combination of chicken, mushroom, pomegranate paste, mayo, garlic and onion. Serve with bread or green salad.

Print
---
Yield: Serves 3-4
INGREDIENTS
750 g boneless and skinless chicken breast, cut into 2-inch pieces
1 medium onion, thinly sliced
4 garlic cloves, finely chopped
10 mushrooms, washed and sliced
3 tablespoons mayonnaise
6 tablespoons pomegranate paste (you can find it at any Iranian store)
1 tablespoon butter, melted
salt & pepper to taste
INSTRUCTIONS
In a large bowl, mix the chicken with onion, garlic, salt and pepper. Leave in the fridge to marinate for 6 hours. Add pomegranate paste and mayonnaise. Mix well and put in the fridge to marinate for 2-3 hours.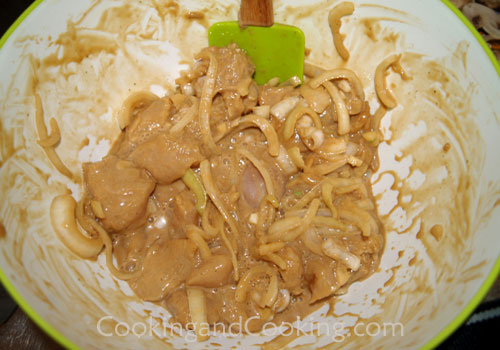 Preheat oven to 400 degrees F. Pour the melted butter to an 11x8-inch baking dish or larger dish. Transfer the chicken and its marinade to the baking dish. Add the mushrooms and stir gently.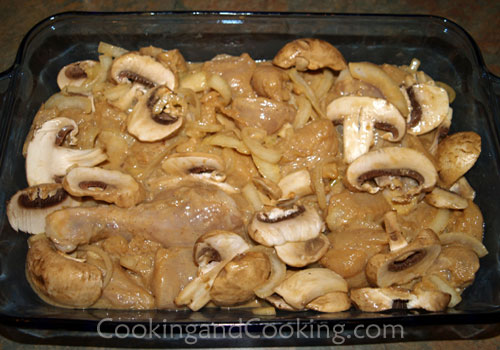 Bake in the oven until chicken is fully cooked through, about 45-55 minutes (cooking time depends on size of the pieces), stirring at halftime. Serve with bread or green salad.
Note: Please do not use our photos without prior written permission. Thanks!

Print

You might also like these...
Stay In Touch