Categories
By Ingredient
Special Occasions
More Links
Persian Halva
Posted on 2011-01-11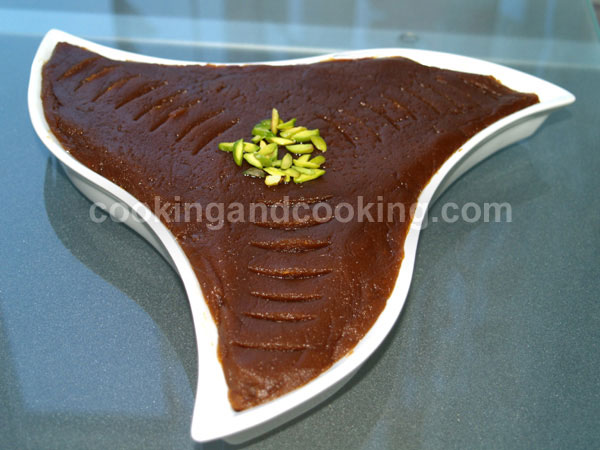 Halva is a popular Iranian dessert. It is a very tasty, sweet and rich dessert. Here is the step by step instruction with photo for making Persian halva.

Print
---
Yield: Serves 8
INGREDIENTS
2 1/2 cups all-purpose flour
1/2 cup rice flour
1 1/4 cups sugar
2 cups water
1/2 cup rosewater (you can find it at any Iranian store)
1 1/2 cups cooking oil (liquid)
3/4 teaspoon ground saffron
slivered pistachios for garnish
INSTRUCTIONS
Place sugar, saffron and water in a small pot and bring to a boil. Remove from heat. Add the rosewater and mix well. Set the syrup aside.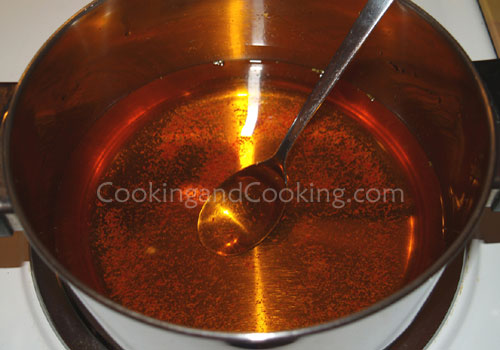 Place the all-purpose flour and rice flour in a large pot. Toast over medium heat for 5-7 minutes, stirring frequently.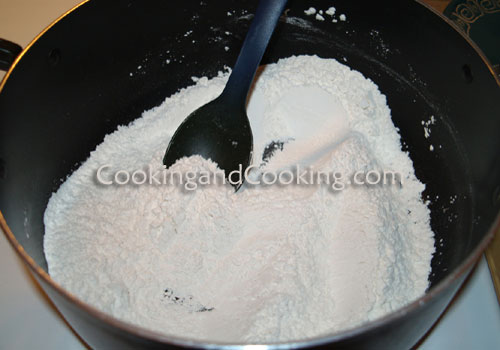 Then add the oil and mix well.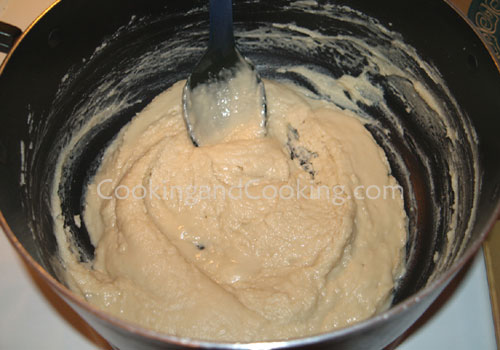 Stir constantly over medium heat.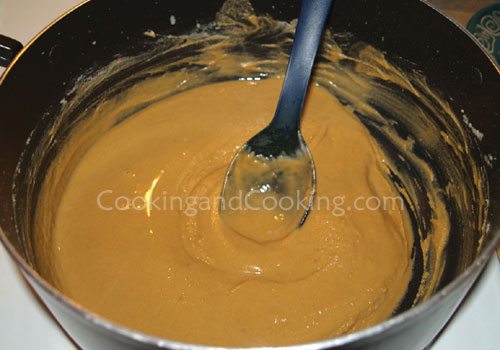 Continue stirring until the color is brown and you feel the smelling of cooked flour (it will take a while, be patient! Just do not burn the flour, you have to stir constantly). Once the flour is ready, remove from the heat.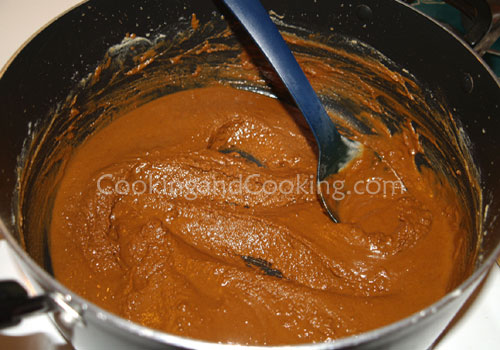 Add the syrup and stir very quickly until halva thickens (just be careful when you add the syrup, it will start to sizzle because the flour mixture is very hot).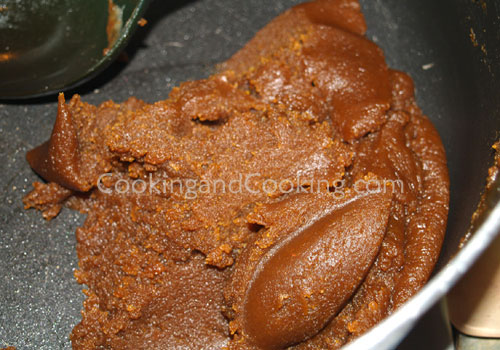 Place Halva in a dish and flatten with the back of a spoon. Garnish with slivered pistachios.
Note: Please do not use our photos without prior written permission. Thanks!

Print

You might also like these...
Stay In Touch