Categories
By Ingredient
Special Occasions
More Links
Peanut Butter Twist
Posted on 2016-05-20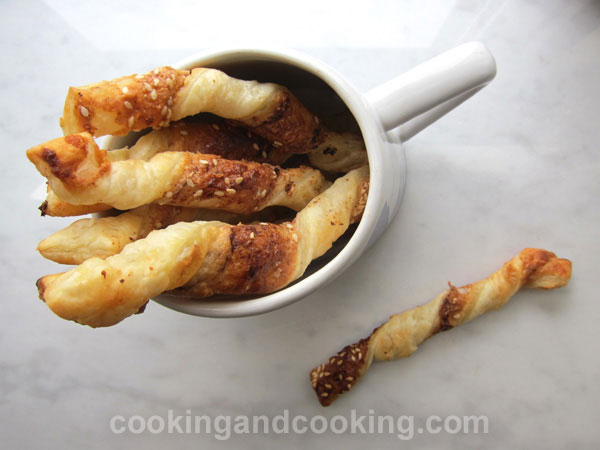 Peanut butter twists are so easy to make and they are good as breakfast pastries or as dessert. Use this step-by-step guide to bake your own fresh peanut butter twist using peanut butter, puff pastry, sesame seeds and cinnamon.

Print
---
Yield: makes 20 twists
INGREDIENTS
1 sheet frozen puff pastry (10x10 inch)
1 tablespoon all-purpose flour
2 teaspoons powdered sugar
1/2 teaspoon ground cinnamon
1 1/2 teaspoons sesame seeds
3 tablespoons peanut butter
INSTRUCTIONS
Let the frozen puff pastry thaw at room temperature until softened, about 40 minutes.
Unfold the thawed puff pastry sheet and place on a lightly floured work surface. Heat peanut butter in the microwave until melted. With a pastry brush or back of a spoon, evenly spread the peanut butter on the puff pastry.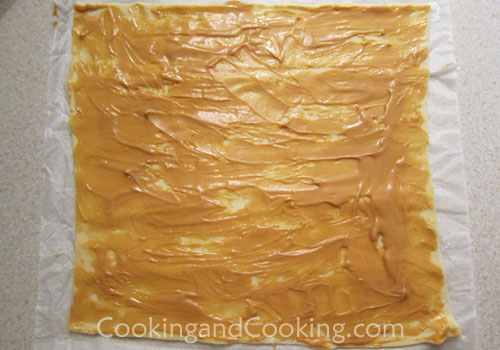 Evenly sprinkle over the sesame seeds, cinnamon and 1 teaspoon powdered sugar.
Using a pizza cutter, cut the pastry sheet in half and then cut into 1 inch even strips.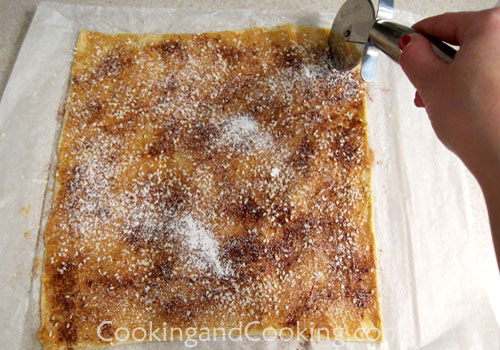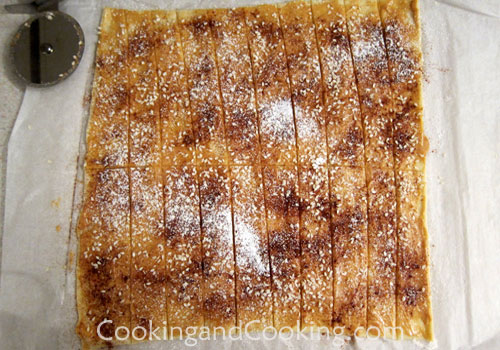 With both hands on each end of a strip, gently twist each strip.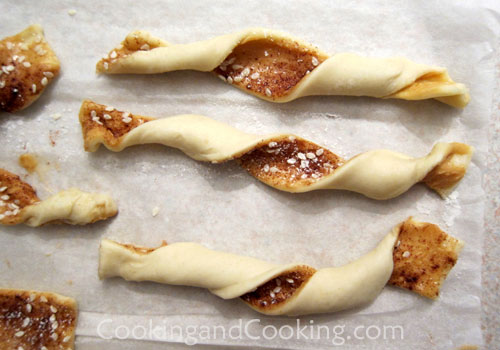 Line a large baking sheet with parchment paper. Lay them on the baking sheet about an inch apart. Put the baking sheet in the freezer for 15 minutes.
Preheat the oven to 380 degrees F.
Remove the baking sheet from freezer and bake on the middle rack of the oven for 13-15 minutes or until they're golden brown. Sprinkle the remaining powdered sugar on top and serve.
Note: Please do not use our photos without prior written permission. Thanks!

Print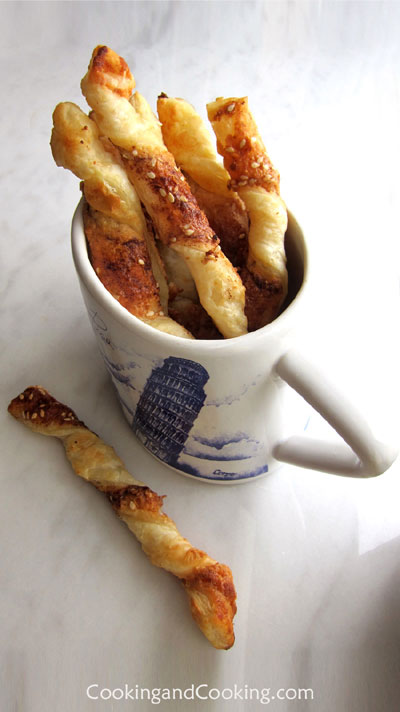 You might also like these...
Stay In Touch