Categories
By Ingredient
Special Occasions
More Links
Panir Bereshteh, Persian Cheese and Egg Dish
Posted on 2009-12-23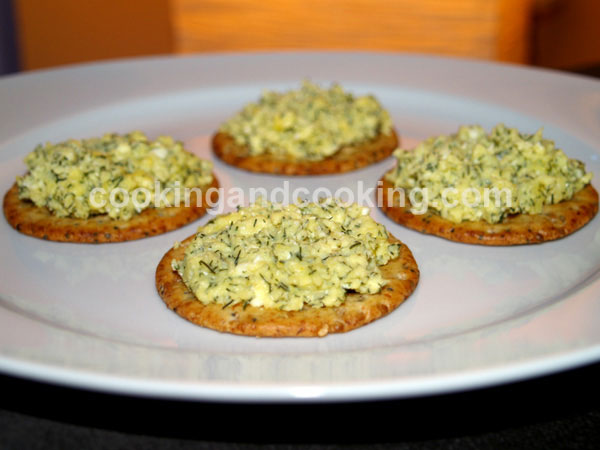 Panir Bereshteh is a famous veggie recipe from Gilan (Northern province of Iran). This healthy and delicious recipe is a combination of feta cheese, butter, egg, dill and spices. Panir Bereshteh can be served as a light dinner lunch, appetizer or side dish.

Print
---
Yield: Serves 3-4
INGREDIENTS
150 g feta cheese, broken into pieces (If cheese is too salty, soak in cold water for 1-2 hour or until your desired level of saltiness and then drain)
3 tablespoons butter
1 1/2 tablespoons dried dill
3 eggs
1/4 teaspoon turmeric powder
salt
INSTRUCTIONS
Melt the butter in a frying pan over medium heat. Add the cheese and stir until cheese melts. Reduce heat to medium-low. Add the dill, turmeric powder and eggs, and stir until thickens (about 10 minutes). Taste and add salt if needed.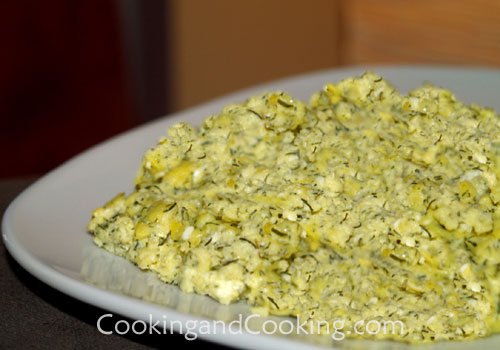 Serve with French bread or cracker.
Note: Please do not use our photos without prior written permission. Thanks!

Print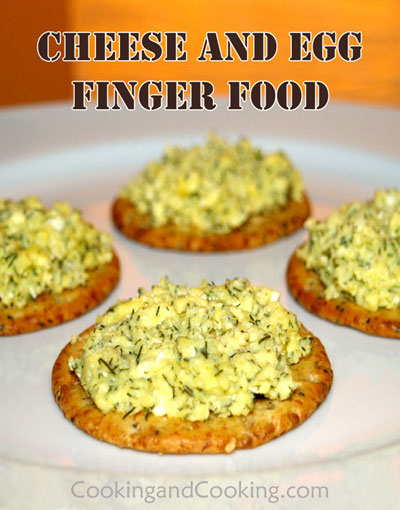 You might also like these...
Stay In Touch