Categories
By Ingredient
Special Occasions
More Links
Osso Buco
Posted on 2015-01-06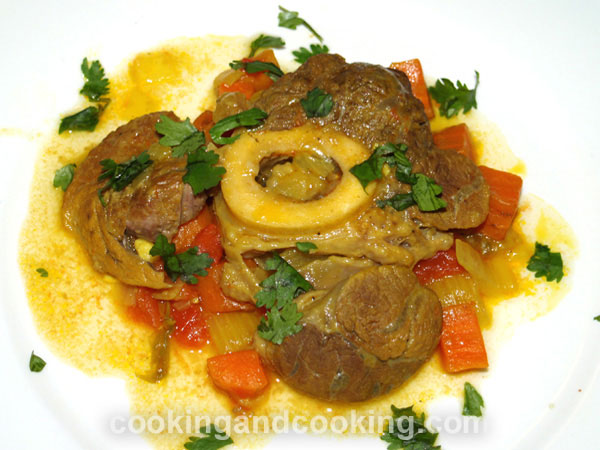 If you are looking for an impressive and comforting recipe to serve as your main course, try this Osso Buco recipe (veal shank recipe). Who can say no to this tender meat in a sauce flavored with vegetables? Serve Osso Buco with Mashed Potato or risotto.

Print
---
Yield: Serves 2
INGREDIENTS
2 veal osso bucco (about 450 g)
1 celery stalk with leaves, diced
1 medium carrot, diced
2 medium tomatoes, chopped
3-4 garlic cloves, minced
1 medium onion, finely chopped
1/4 cup all-purpose flour for dredging
1 1/4 cup chicken broth
1 bay leaf
vegetable oil
1/2 teaspoon turmeric powder
fresh coriander, chopped
salt and black pepper to taste
INSTRUCTIONS
Pat dry the shanks with paper towels and season both sides with salt and pepper. Dredge in flour and shake off the excess flour. Heat 2 tablespoons oil in a skillet over medium-high heat. Brown the shanks, turning with tongs until both sides are well browned. Transfer the shanks to a platter and set aside.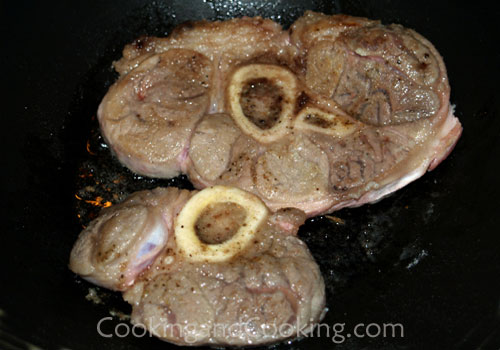 Heat 2 tablespoons oil in a pot over medium heat. Add the onion, carrot and celery. Season lightly with salt and pepper and cook until vegetables are tender, about 7 minutes. Add the garlic and turmeric powder. Cook for 2 more minutes.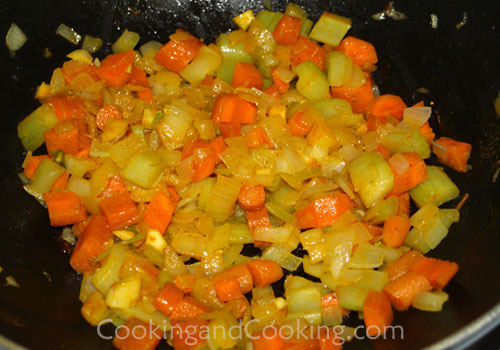 Add the tomato, chicken broth and bay leaf, bring to a boil. Return the shanks to the pot.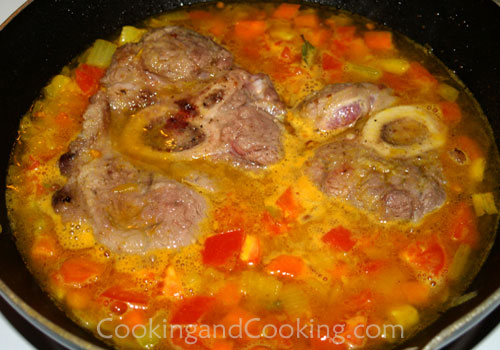 Reduce heat to low, cover the pot and simmer until meat is completely tender and pulling from the bone, about 1 1/2 hours. Add more chicken broth during cooking if needed. If the sauce is too thin, boil until the sauce is as thick as you like it. Taste and adjust seasonings. Discard the bay leaf, garnish with coriander and serve with Mashed Potato or risotto.
Note: Please do not use our photos without prior written permission. Thanks!

Print
You might also like these...
Stay In Touch