Categories
By Ingredient
Special Occasions
More Links
No Bake Fruit Pie
Posted on 2011-11-08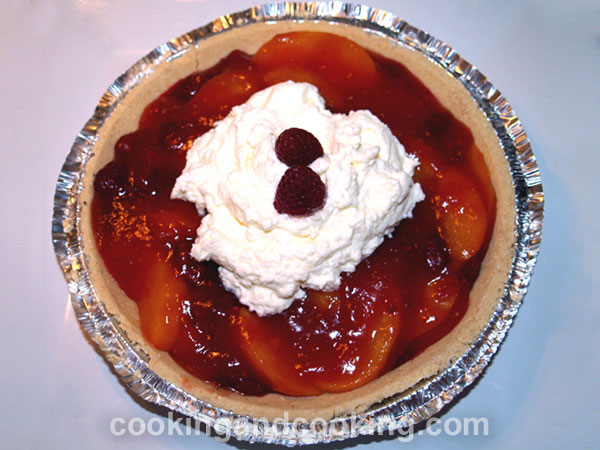 Here is an easy and delicious Fruit Pie recipe, you can use any fruits. It is a perfect dessert for hot summer days.

Print
---
Yield: Serves 6
INGREDIENTS
1 can (796 ml) peach halves, drained and sliced
1 cup raspberries (about 130 g)
1/2 cup sugar
3 tablespoons cornstarch
1/2 cup cold water
3/4 cup whipping cream %35
1 tablespoon honey
1 teaspoon lemon juice
1 baked 9-inch (23 cm) graham cracker pie shell
INSTRUCTIONS
In a bowl, combine raspberries and peaches. Remove 1 cup of the fruit into another bowl and crush with a potato masher or a fork (I used the food processor), set aside.
In a small pot, combine sugar and cornstarch. Stir in cold water and crushed fruit. Cook over medium heat until just beginning to boil, stirring frequently. Reduce heat to low and simmer for 3-5 minutes or until thickened, stirring frequently. Remove from heat. Stir in lemon juice and chill until just warm. Set the cornstarch mixture aside.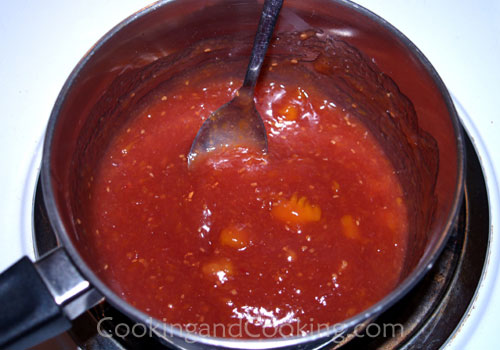 Add the remaining fruits to the cornstarch mixture and combine well. Spoon into pie shell.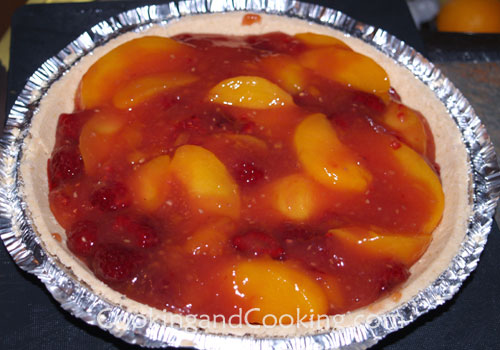 Refrigerate for 2-3 hours or until set. Just before serving, whip the cream with honey until stiff peak form (about 8-10 minutes). Spoon over the pie and serve.
Note: Please do not use our photos without prior written permission. Thanks!

Print
You might also like these...
Stay In Touch