Categories
By Ingredient
Special Occasions
More Links
Mushroom and Sausage Pizza Toast Recipe
Posted on 2009-11-08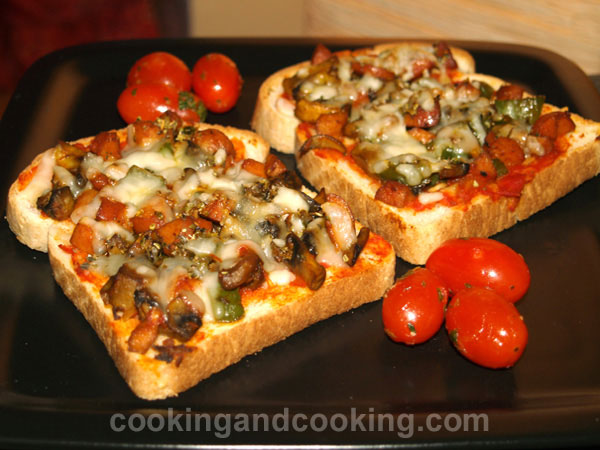 Mushroom and Sausage Pizza Toast is a yummy recipe and you can serve it as a snack or even as a main meal.

Print
---
Yield: Serves 4
INGREDIENTS
13 slices of French or Italian loaf bread (or any kind you like)
15 medium mushrooms, washed and chopped
6 hot dogs (wiener) about 240 g, chopped
2 cups shredded mozzarella cheese
1 1/2 cups chopped green bell pepper
1 1/2 cups Garlic Tomato Sauce
1/2 teaspoon turmeric powder
2 tablespoons dried oregano leaves
3 tablespoons crushed tomatoes
2 tablespoons vegetable oil
INSTRUCTIONS
Heat the vegetable oil in a skillet over medium heat. Add the green pepper and saute for 5 minutes. Add the chopped hot dogs and turmeric powder; stir will and saute for 5 minutes. Add the mushroom and crushed tomatoes and cook uncovered until almost all the liquid is absorbed, about 20 minutes. Set the mixture aside.
Preheat oven to 350 degrees F. Place the slices of bread on a cookie sheet and toast in the oven until a little crispy, about 4-5 minutes (keep a close watch on them).
Then spread the garlic tomato sauce over each bread (not too much).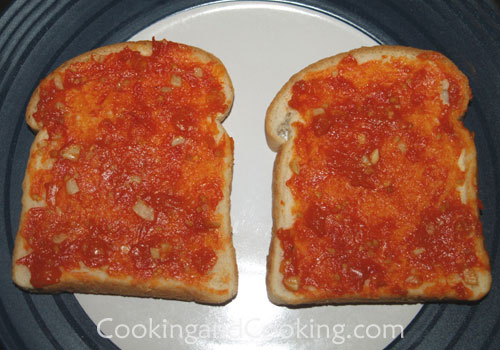 Top with the mixture and sprinkle with dried oregano leaves.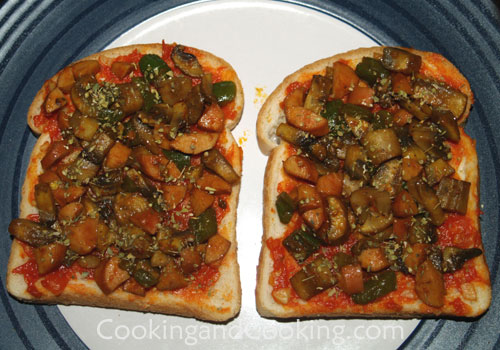 Then top with the mozzarella cheese. Preheat oven again to 350 degrees F. Place the pizza toasts on the cookie sheet. Put them in the oven and bake until cheese is melted. Serve immediately.
Note: Please do not use our photos without prior written permission.
Thank you!

Print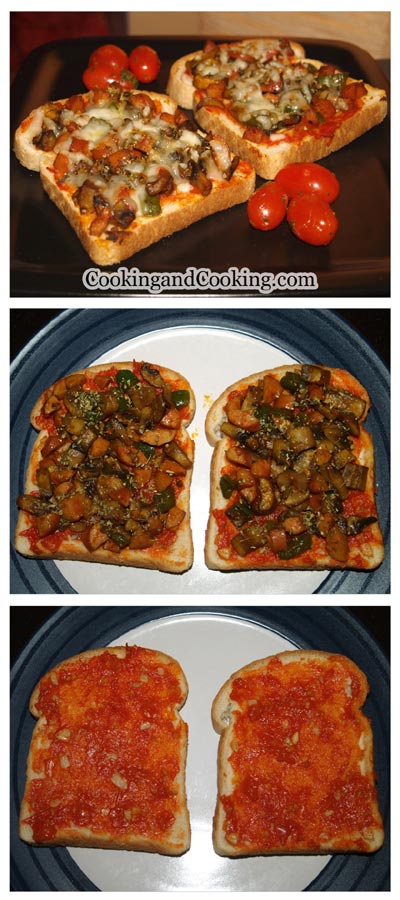 You might also like these recipes...
Stay In Touch
Join my Telegram Channel