Categories
By Ingredient
Special Occasions
More Links
Marinated Brussels Sprouts
Posted on 2012-08-10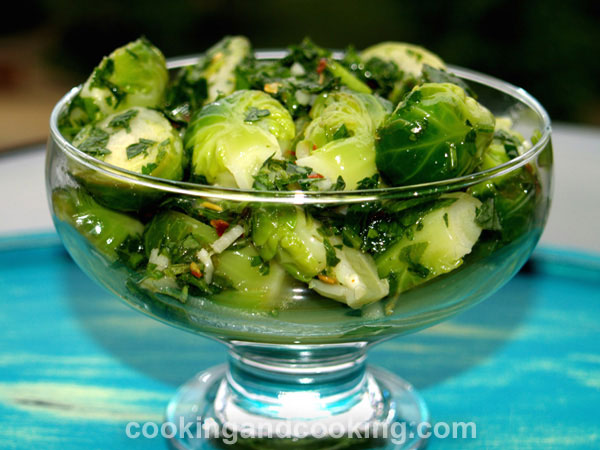 Marinated Brussels Sprouts recipe is an incredible side dish or appetizer, especially if you love Brussels sprouts. This is a great make ahead recipe, and get better and better as they sit in the refrigerator.

Print
---
Yield: Serves 4
INGREDIENTS
20 Brussels sprouts (about 300 g)
3 tablespoons extra-virgin olive oil
1/2 cup finely chopped fresh parsley
1/3 cup finely chopped fresh coriander
2 teaspoons chopped fresh thyme
4 garlic cloves, minced
4 tablespoons lemon juice (more or less, depends on your taste)
1/2 teaspoon crushed red pepper
salt to taste
INSTRUCTIONS
In a small bowl, mix together the olive oil, lemon juice, garlic, thyme, crushed red pepper and salt. Set the dressing aside.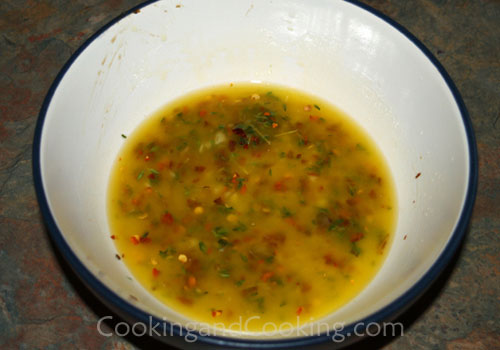 Wash the Brussels sprouts well. Trim off the bottom of the Brussels sprouts and remove any damaged or wilted leaves. Cut in half.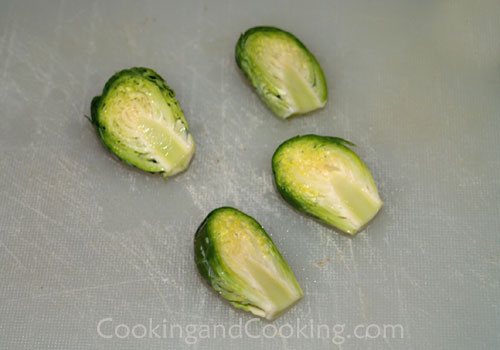 Bring a medium pot of water to a boil. Once the water is boiling, add 1 teaspoon salt. Add the Brussels sprouts to the boiling, salted water. Boil them uncovered until tender, about 5-6 minutes. Then drain and rinse under cool water. Drain well.
Place the Brussels sprouts, parsley and coriander in a large bowl. Pour the dressing over them and gently toss together. Taste and adjust seasoning.
Cover and marinate in refrigerator overnight, stirring occasionally.
Note: Please do not use our photos without prior written permission. Thanks!

Print

You might also like these...
Stay In Touch