Categories
By Ingredient
Special Occasions
More Links
Marinated Bocconcini
Posted on 2009-11-04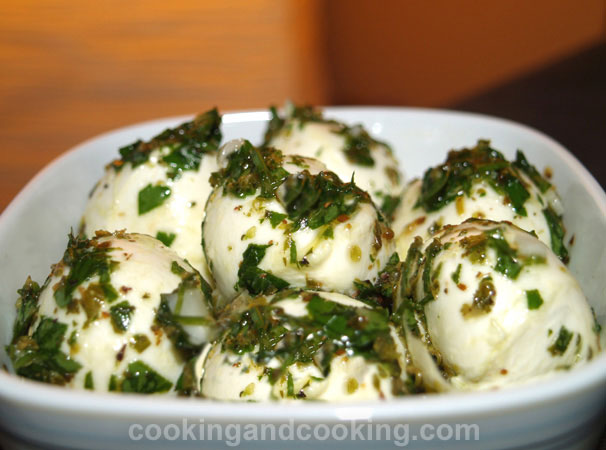 Marinated Bocconcini makes a wonderful addition to your antipasto bar. This tasty mixture of bocconcini and herbs might be the easiest appetizer you've ever whipped up.

Print
---
Yield: Serves 3
INGREDIENTS
200 g bocconcini cheese, bite-size
1/3 cup extra-virgin olive oil
1/3 cup white wine vinegar
2/3 cup chopped fresh parsley
3 garlic cloves, minced
4 teaspoons dried oregano leaves or dried thyme
salt & pepper
INSTRUCTIONS
Combine the olive oil, vinegar, chopped parsley, minced garlic, dried oregano leaves, salt and pepper in a small bowl. Add bocconcini and toss until bocconcini is well coated. Refrigerate in an airtight container overnight or at least for 4 hours. Remove from the fridge 30 minutes before serving.
Note: Please do not use our photos without prior written permission. Thanks!

Print
You might also like these...
Stay In Touch