Categories
By Ingredient
Special Occasions
More Links
Leek Soup
Posted on 2015-03-27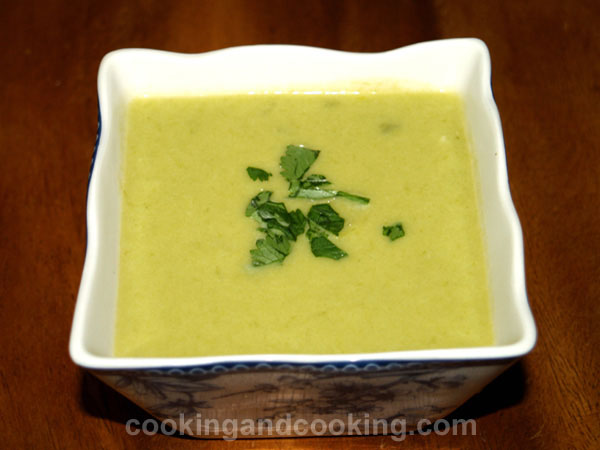 Try this delicious potato, ginger and leek soup recipe. Potato and leeks make a hearty soup that is perfect for a light lunch or as a starter for dinner. In this recipe, I added heavy cream to the soup but if you prefer healthier meal, substitute it with milk or cut out the heavy cream.

Print
---
Yield: Serves 4-5
INGREDIENTS
3 large leeks (about 750 g)
1 large potato, peeled, diced into 1/2 inch pieces
2 inch of ginger root, grated
2 garlic cloves, minced
5 cups chicken broth (or vegetable broth)
2 tablespoons vegetable oil
3/4 cup heavy cream (35%)
salt and pepper to taste
INSTRUCTIONS
Clean the leeks under running water to dislodge any dirt or mud hiding inside. Slice the white and green parts of the leeks into 1/2-inch thick slices.
Heat 2 tablespoons oil in a large pot over medium heat. Add the chopped leeks.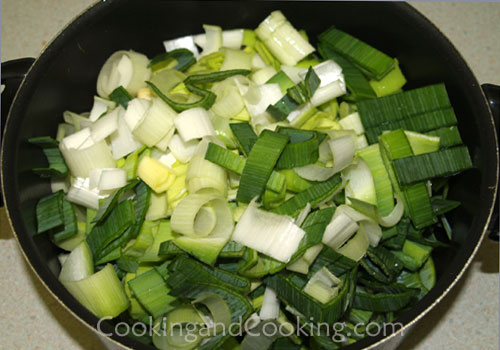 Stir and cook until the leeks are softened, about 10 minutes. Check to make sure the leeks are not browning.
Then add the diced potatoes, chicken broth, ginger, garlic, salt and pepper to taste. Increase the heat to high to bring to a simmer, then lower the heat to medium, and cook until the potatoes are cooked through, about 20-25 minutes.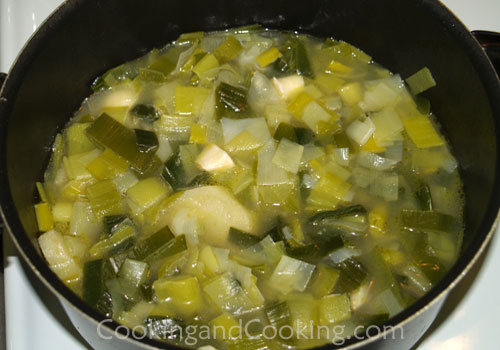 Use a blender to blend the soup. Add the heavy cream and stir well. Adjust seasonings and cook for 2 more minutes (don't let boil). If soup is too thick add a little milk or water. Serve with lemon juice on the side.
Note: Please do not use our photos without prior written permission. Thanks!

Print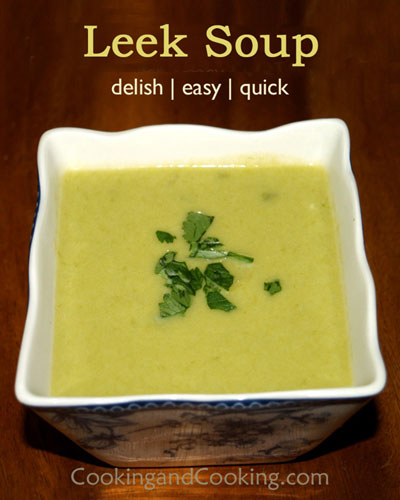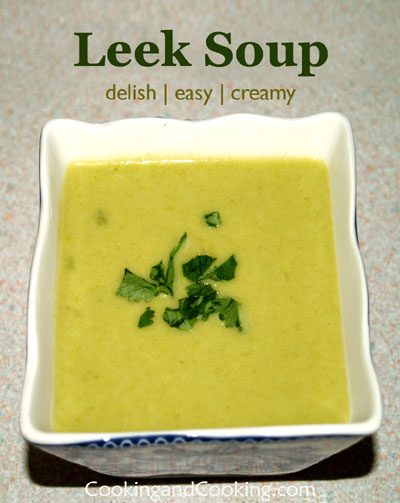 You might also like these...
Stay In Touch