Categories
By Ingredient
Special Occasions
More Links
Jam and Ricotta Puff Pastry
Posted on 2013-06-16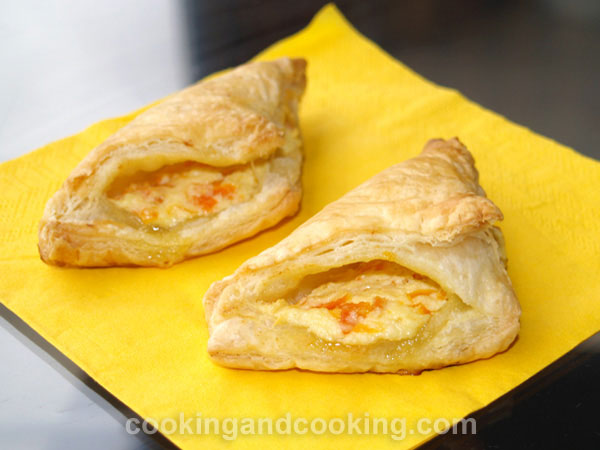 Jam and Ricotta Puff Pastry is an easy dessert recipe with puff pastry. In this recipe, I used two sheets of the puff pastry, ricotta cheese and carrot jam (you can use any kind of jam you like instead of carrot jam). Just cut the pastry sheets into squares, fill with ricotta cheese and carrot jam and bake. Enjoy!

Print
---
Yield: Makes 18 Jam and Ricotta Puff Pastry
INGREDIENTS
2 sheets frozen puff pastry (each sheet 10x10 inch)
1 cup ricotta cheese
4-5 tablespoons carrot jam (less or more, depends on your taste)
1 egg beaten with 1 tablespoon water, for egg wash
INSTRUCTIONS
In a bowl, combine the ricotta cheese and carrot jam. Set the filling aside.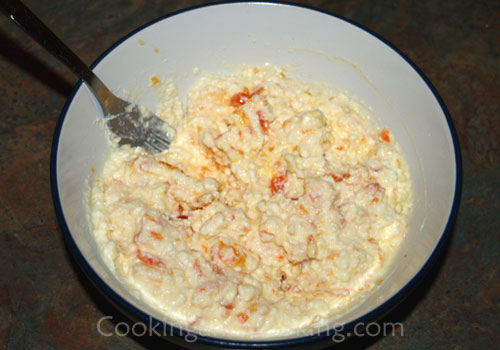 Defrost the puff pastry overnight in the refrigerator (or according to the package directions). Unroll the defrosted puff pastry and place on a flat surface. Cut the pastry sheets in to equal squares.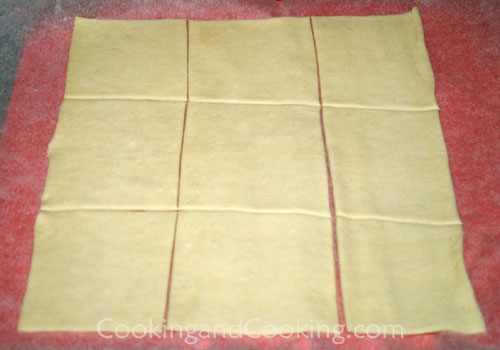 Preheat oven to 400 degrees F. Place a tablespoon of the filling in the middle of each square. Brush the border of each pastry with egg wash.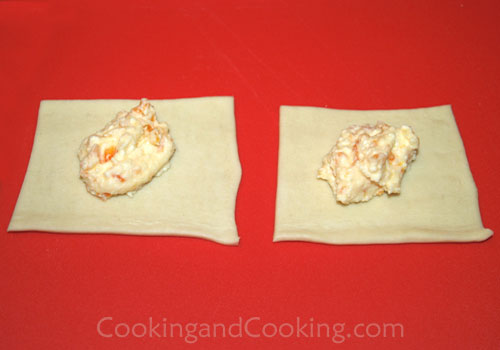 Fold them to form a triangle and pinch the edges with your fingers.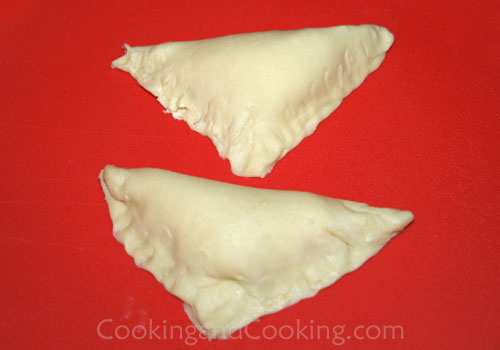 Place the pastry triangles onto a parchment lined baking sheet. Brush the top of the pastries with egg wash.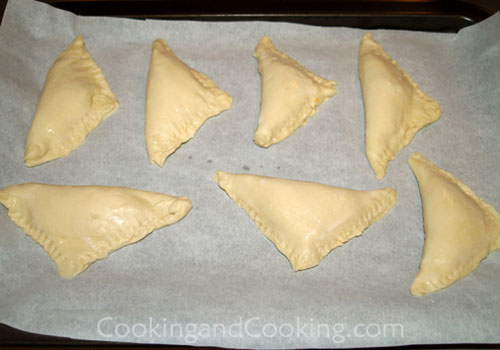 Bake in the oven until top and bottom of pastries are golden, about 20-22 minutes.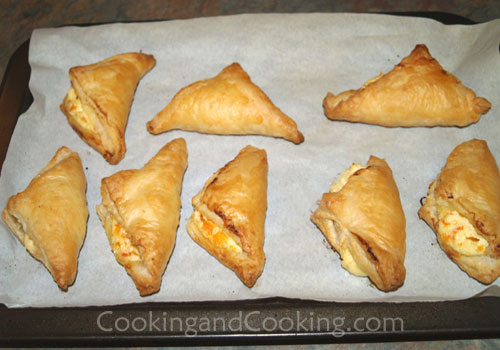 Remove the stuffed pastries from the oven and cool completely on a wire rack.
Note: Please do not use our photos without prior written permission. Thanks!

Print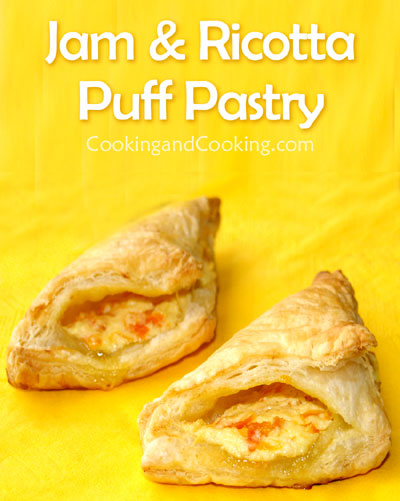 You might also like these...
Stay In Touch