Categories
By Ingredient
Special Occasions
More Links
Jalapeno Pepper Dip
Posted on 2012-08-22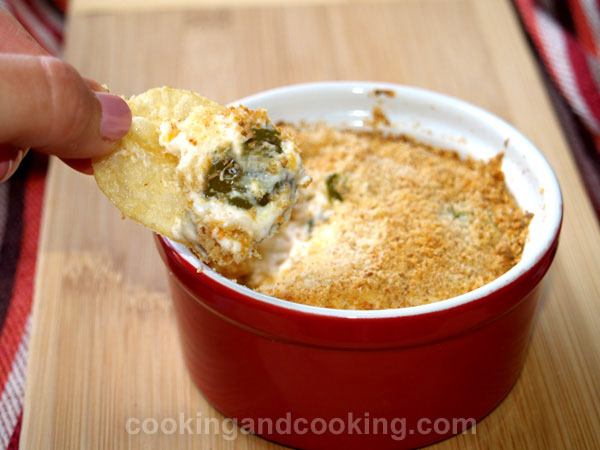 Jalapeno Pepper Dip recipe is a simple dip recipe. It is creamy, cheesy and spicy. You can serve the jalapeno popper dip with low sodium tortilla chips or toasted French bread for dipping.

Print
---
Yield: Serves 5
INGREDIENTS
1 can (4 ounce) sliced green jalapenos pepper (pickled), about 1 cup, drained
250 g (1 cup) cream cheese, softened (let stand at room temperature until softens)
1/3 cup mayonnaise
1/4 teaspoon garlic powder
1/2 tablespoon fresh thyme, finely chopped
3/4 cup shredded cheddar cheese
2 tablespoons grated Parmesan
1/4 cup dry bread crumbs
INSTRUCTIONS
Preheat oven to 350 degrees F. In a small bowl, mix the bread crumbs, garlic powder and grated Parmesan. Set aside.
Combine the softened cream cheese, mayonnaise, thyme and cheddar in a mixing bowl. Add the jalapenos and mix well. Pour the mixture into a baking dish or ramekins (I used 3 ramekins).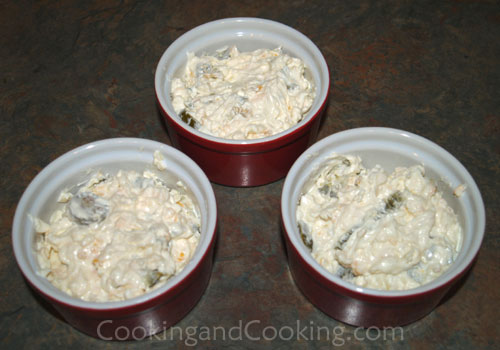 Sprinkle the bread crumbs mixture over the dip (store the extra bread crumbs mixture in the fridge).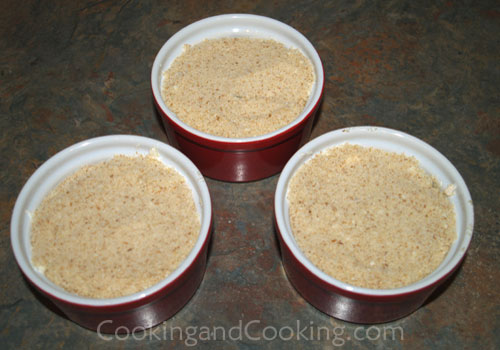 Bake in the oven until the top is golden brown and the dip is bubbling, about 20 minutes. Serve with your favorite tortilla chips or crackers.
Note: Please do not use our photos without prior written permission. Thanks!

Print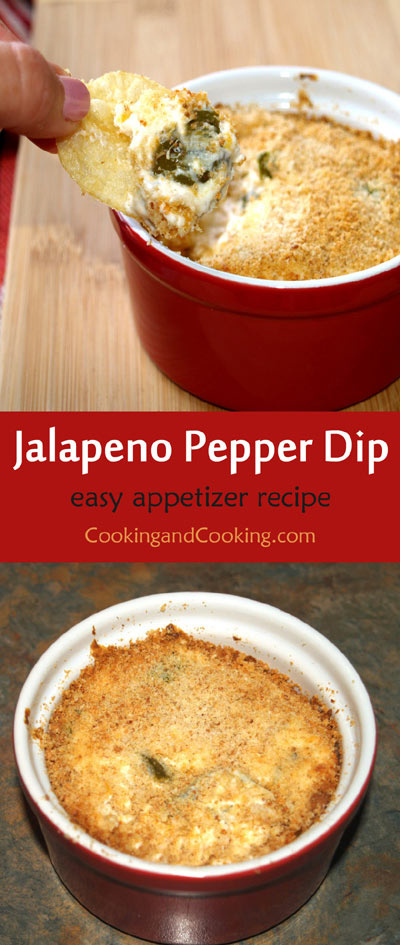 You might also like these...
Stay In Touch