Categories
By Ingredient
Special Occasions
More Links
Italian Chicken
Posted on 2013-08-18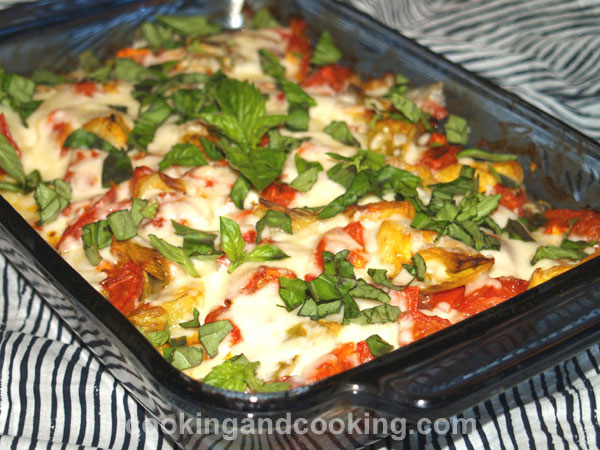 Here is a simple Italian chicken recipe, made with chicken breast, tomato, artichoke and mozzarella cheese, which is a perfect meal for those busy weeknights. Serve the Italian chicken with pasta or any kind of toasted bread you like.

Print
---
Yield: Serves 4-5
INGREDIENTS
1 can (398 ml) artichoke hearts, drained and chopped
5-6 thin boneless and skinless chicken breasts (about 800 g), if they are thick, cut in half
7 medium tomatoes, diced
1 1/2 cups shredded mozzarella cheese
fresh basil
2 1/2 tablespoons olive oil
3 garlic cloves, thinly sliced
2 tablespoons all-purpose flour
salt and black pepper to taste
INSTRUCTIONS
Place artichoke, tomato, garlic, olive oil and flour in a large bowl. Season with salt and pepper to taste and combine well.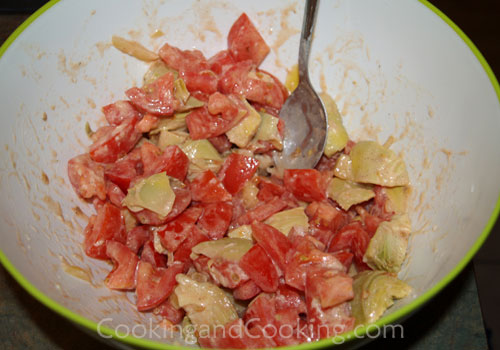 Preheat oven to 370 degrees F. Place the chicken breasts into an 11x8-inch baking dish. Spread the tomato mixture over the chicken evenly.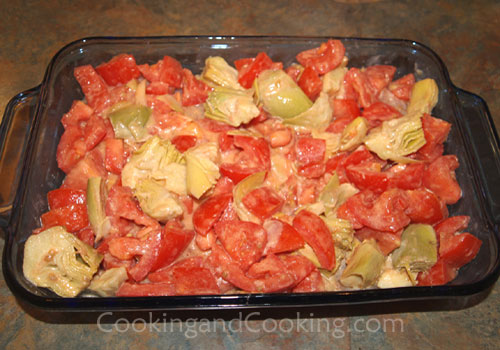 Bake in the oven until chicken is cooked. Remove from the oven and sprinkle mozzarella cheese over the top. Change the oven to broil, and broil until cheese is melted. Then remove from oven and top with chopped basil and serve alone or with pasta or any kind of bread you like.
Note: Please do not use our photos without prior written permission. Thanks!

Print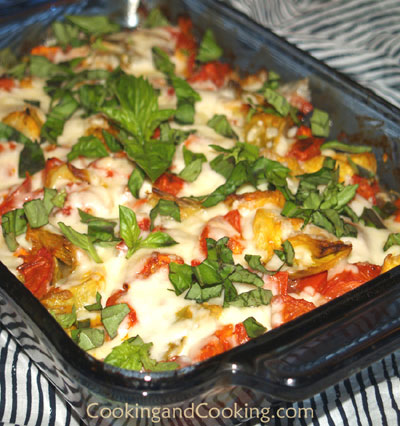 You might also like these...
Stay In Touch