Categories
By Ingredient
Special Occasions
More Links
Halloween Worms
Posted on 2012-10-19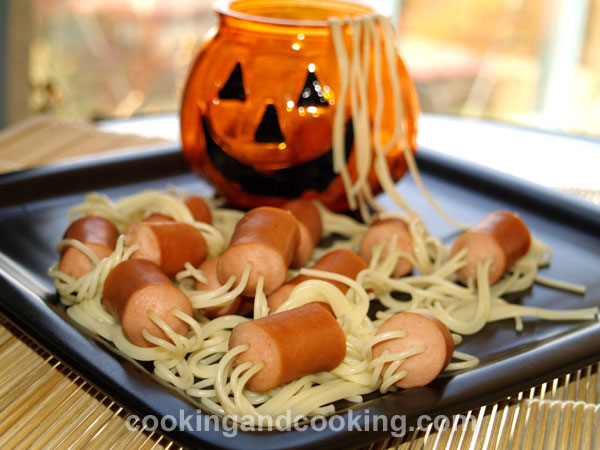 Are you hosting a Halloween party and looking for Halloween snacks recipe? Ok, Halloween Worms recipe is an easy to make and fun Halloween recipe that is great for adults or kids.

Print
---
Yield: Serves 2
INGREDIENTS
4 hot dogs, cut into 1-inch slices
thin uncooked spaghetti, I used Capellini pasta
pesto sauce, salsa sauce or any kind of sauce you like, for serving
INSTRUCTIONS
Thread the uncooked spaghetti through the sausage slices (I used 5 uncooked spaghetti for each slices).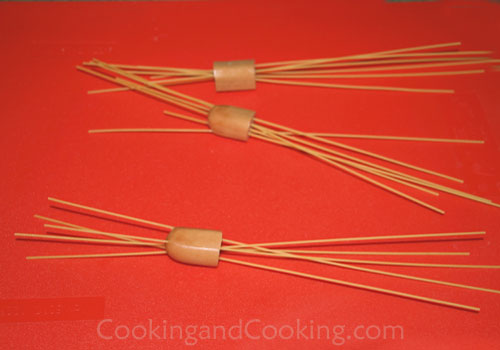 Bring a large pot of salted water to a boil. Carefully place all the sausages threaded with spaghetti in the boiling water. Cook uncovered, over high heat until al dente, cooked through but still a bit firm. Drain in a colander (be nice with them!).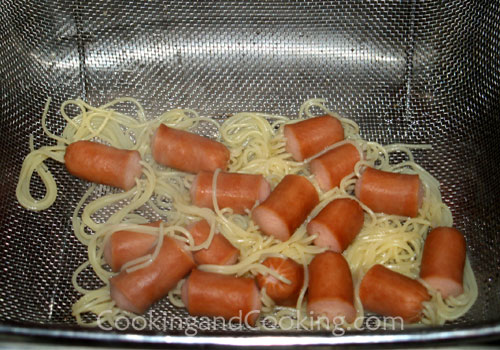 Serve the Halloween worms with any kind of sauce you like.
Note: Please do not use our photos without prior written permission. Thanks!

Print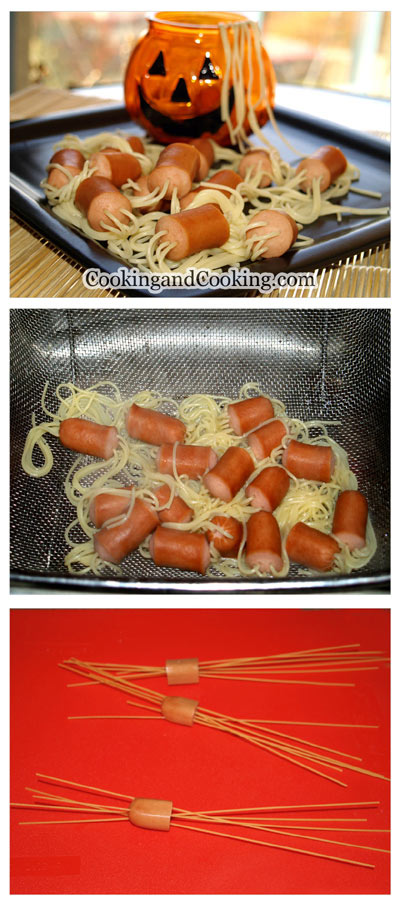 You might also like these...
Stay In Touch