Categories
By Ingredient
Special Occasions
More Links
Halloween Mummy Pizza
Posted on 2012-10-23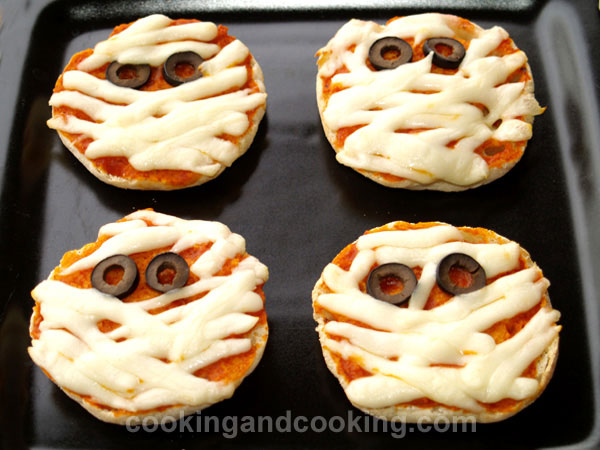 If you are organizing a fun Halloween party, then some creepy Halloween food will be the perfect choice. Here is a simple recipe for Halloween Mummy Pizza. It's a perfect Halloween idea recipes for kids and adults. Happy Halloween!

Print
---
Yield: makes 4 Halloween Pizza Mummies
INGREDIENTS
2 English muffins, cut in half
pizza sauce
black olives, sliced
Mozzarella cheese sticks, cut into thin strips
INSTRUCTIONS
Preheat oven to 380 degrees F. Place the English muffin halves on a baking sheet and bake until a little crispy, about 5 minutes. Remove the muffins from oven and spread a tablespoon of the pizza sauce on each English muffin. Set the olive slices in place for the eyes.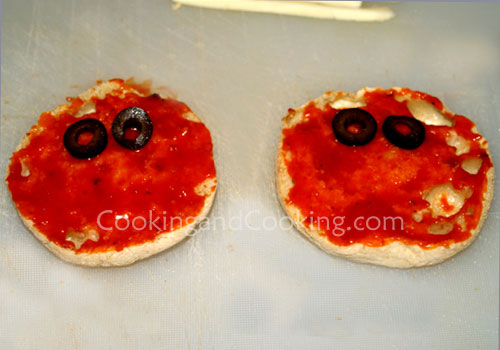 Lay the cheese strips across the faces to look like mummy bandages.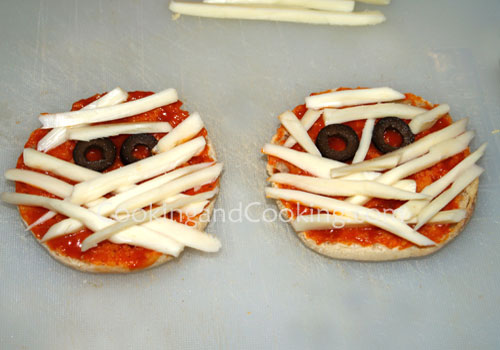 Bake the Halloween mummies for 7-8 minutes, or until the cheese is melted.
Note: Please do not use our photos without prior written permission. Thanks!

Print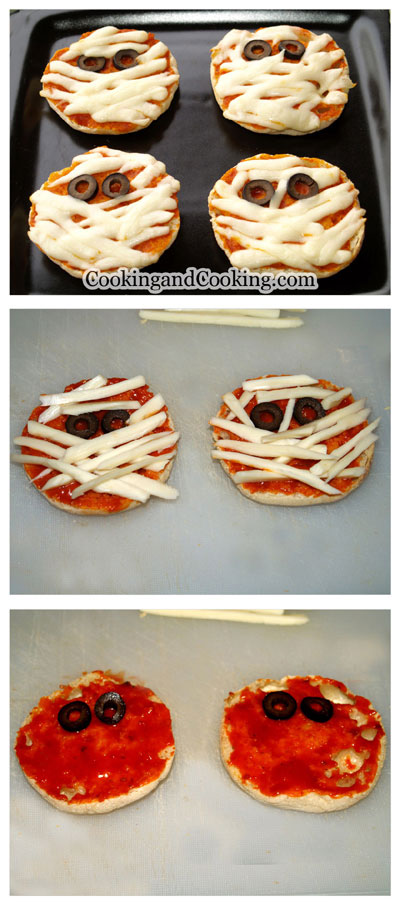 You might also like these...
Stay In Touch