Categories
By Ingredient
Special Occasions
More Links
Fruity Yogurt
Posted on 2013-06-10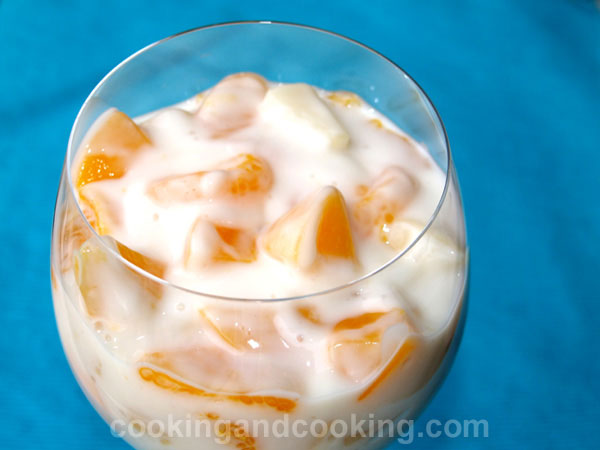 Fruity Yogurt is a simple and healthy dessert (or breakfast) idea with Vanilla yogurt, peach, pineapple and mandarin orange. You can use any kind of fruit you like instead of what I used. Fruity Yogurt is a perfect dessert for kids.

Print
---
Yield: Serves 4-5
INGREDIENTS
2 1/2 cups vanilla yogurt
1 can (398 ml) pineapple tidbits, drained
1 can (398 ml) peach, drained and diced
1 can (284 ml) mandarin oranges, drained
INSTRUCTIONS
Place all the ingredients in a bowl and stir. Serve at room temperature.
Note: Please do not use our photos without prior written permission. Thanks!

Print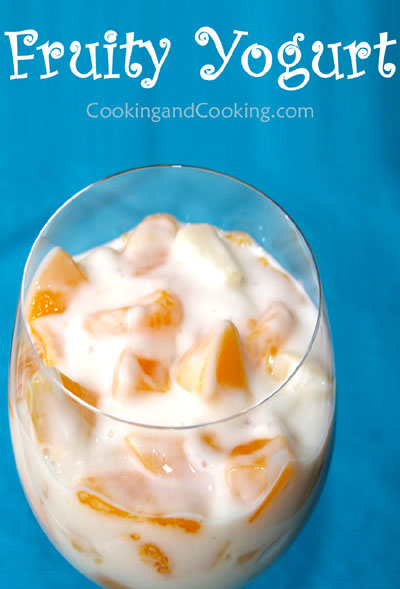 You might also like these...
Stay In Touch