Categories
By Ingredient
Special Occasions
More Links
Curried Beef Burger
Posted on 2013-10-13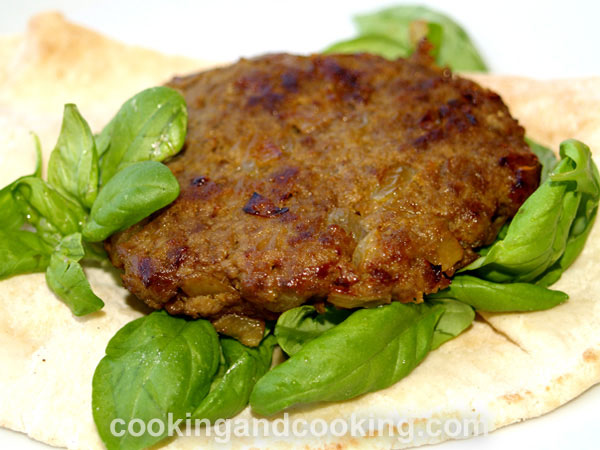 There is nothing better than a homemade beef burger. I made this beef burger with lean ground beef, curry, yellow mustard and cumin, and served with fresh basil, but you can make it your own with different spices and toppings such as pickles, jalapenos, mayonnaise, lettuce, and more. You have to try this tasty Curried Beef Burger Recipe!

Print
---
Yield: Makes 6 beef burger
INGREDIENTS
450 g ground beef (I used extra lean ground beef)
1 small onion, diced
1/2 teaspoon paprika powder
1 teaspoon curry powder
1/2 teaspoon ground cumin
3 tablespoons yellow mustard
1/2 teaspoon balsamic vinegar
vegetable oil
salt and black pepper to taste
INSTRUCTIONS
Heat 1-tablespoon oil in a frying pan over medium heat. Add the onions and saute until golden. Pour in the vinegar, remove from heat, and scrape the bottom of the pan with a wooden spoon or spatula to remove any browned bits.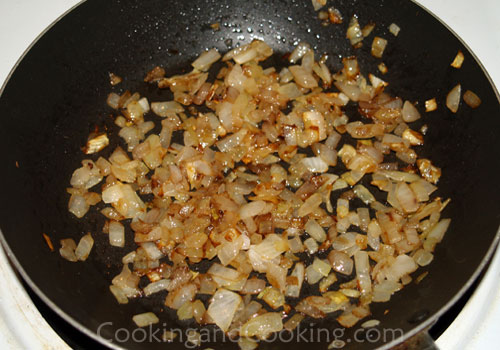 Place the ground beef and onion in a large bowl. Add the mustard, cumin, paprika powder, curry, salt and black pepper. Using your hands, gently mix the ingredients together until well blended.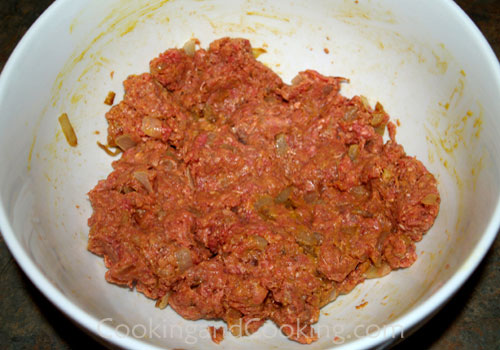 Divide the beef mixture into 6 equal portions. Shape each portion into patty, about 1/2 inch thick.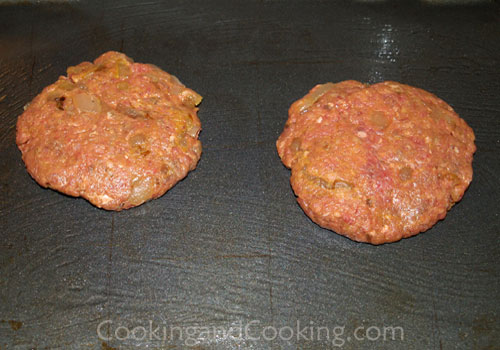 Preheat the broiler to high. Lightly oil a broiling pan. Place burgers on the pan. Broil the burgers for about 5 minutes per side (cooking time depends on how thick your patties are and on the intensity of your broiler). Do not press down on the burgers while cooking. If you do not have a grill or oven, you can use a cast iron frying pan for the burgers. Serve on any kind of bread you like with fresh basil.
Note: Please do not use our photos without prior written permission. Thanks!

Print
You might also like these...
Stay In Touch