Categories
By Ingredient
Special Occasions
More Links
Cucumber Cottage Cheese Salad
Posted on 2014-06-17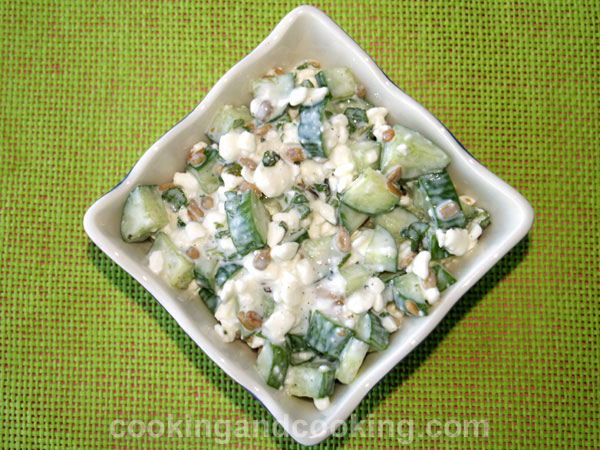 If you have cottage cheese at home and looking for a recipe using cottage cheese, try this refreshing Cucumber Cottage Cheese Salad recipe. This salad recipe is a healthy salad recipe with a few ingredients, that is so easy to prepare.

Print
---
Yield: Serves 2-3
INGREDIENTS
1 1/2 cups cottage cheese
2 cups diced cucumber (unpeeled)
1 garlic clove, minced
6-7 tablespoons chopped fresh mint
1 teaspoon dried oregano leaves
4 tablespoons sunflower kernels
salt & black pepper to taste
INSTRUCTIONS
In a bowl, toss all ingredients together. Taste and adjust seasonings. Serve the cottage cheese and cucumber salad immediately.
Note: Please do not use our photos without prior written permission. Thanks!

Print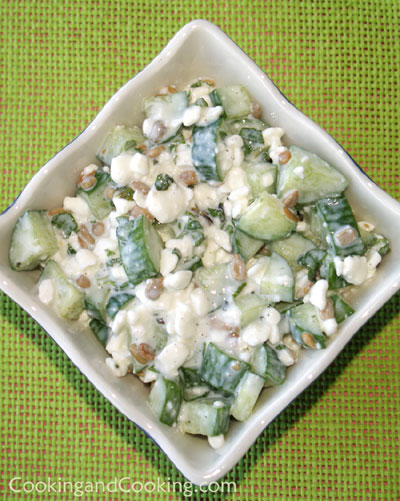 You might also like these...
Stay In Touch