Categories
By Ingredient
Special Occasions
More Links
Cream of Mushroom Soup
Posted on 2012-10-04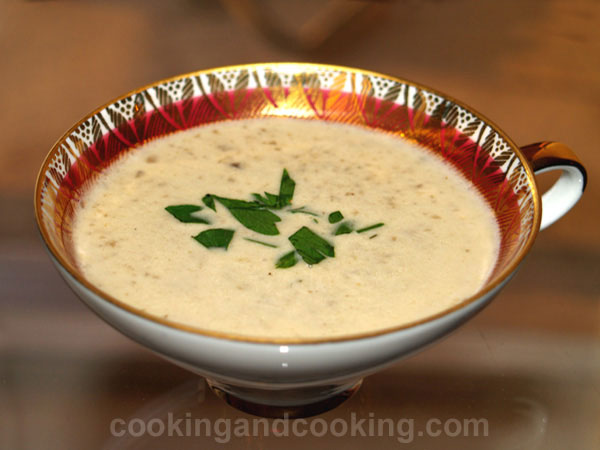 Winter is the soup season and I am a huge fan of homemade soups. Make this tasty Cream of Mushroom Soup for your next gathering, everyone will love it!

Print
---
Yield: Serves 3-4
INGREDIENTS
500 g white mushrooms, cleaned and quartered
3 garlic cloves, finely chopped
1/2 tablespoon chopped fresh thyme
1 1/2 cups chicken broth or vegetable broth
1 tablespoon Worcestershire sauce
2 cups heavy cream 35%
1 1/2 tablespoons flour
1/3 cup cold milk
1 tablespoon unsalted butter
1 tablespoon canola oil
1 bay leaf
salt & pepper to taste
INSTRUCTIONS
In a food processor, coarsely chop the mushrooms.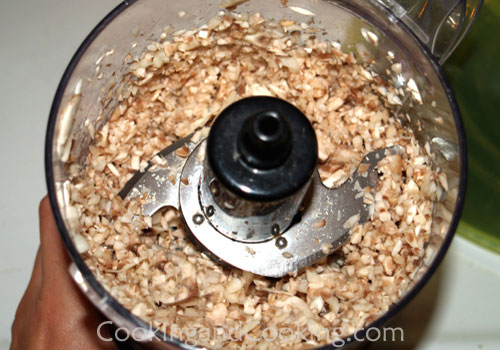 Heat oil and butter in a small pot over medium heat. Add the garlic and lightly saute, about 1 minute. Add mushrooms, thyme and Worcestershire sauce, saute uncovered until the liquid that is released from the mushrooms disappears, about 10-15 minutes.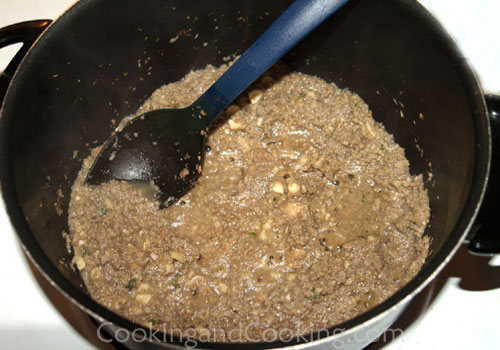 Add the chicken broth (or vegetable broth), bay leaf, salt and pepper and bring to a boil. Reduce heat to medium-low and simmer covered for 20 minutes, stirring occasionally.
Dissolve the flour in cold milk and add to the soup. Simmer for 10-13 minutes. Add the heavy cream and stir. Taste and adjust seasoning. Sprinkle with parsley and serve.
Note: Please do not use our photos without prior written permission. Thanks!

Print

You might also like these...
Stay In Touch