Categories
By Ingredient
Special Occasions
More Links
Cream Cheese Stuffed Mushrooms
Posted on 2010-01-16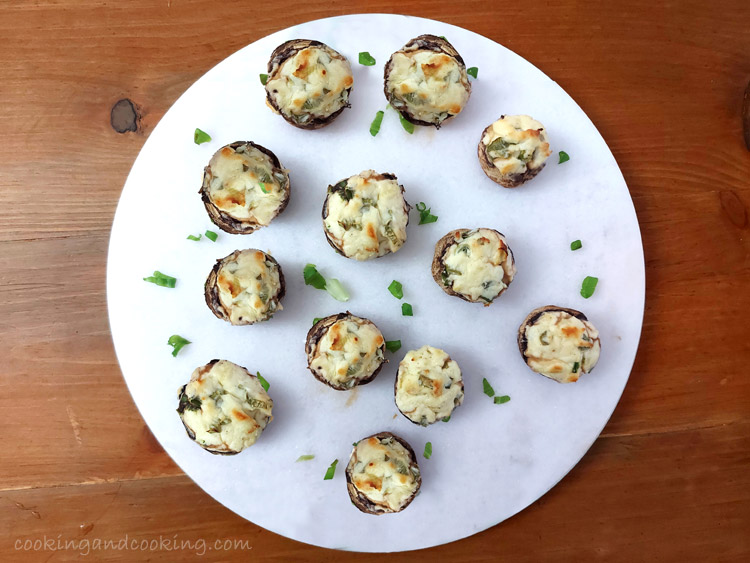 Cream Cheese Stuffed Mushrooms is one of my favorite appetizers, but you can serve them as a side dish too.

Print
---
Yield: Serves 4
INGREDIENTS
14 whole fresh mushrooms, washed
3 garlic cloves, minced
1/2 cup green onions, thinly sliced (or 1 cup finley chopped fresh cilantro)
250 g cream cheese at room temperature
salt and black pepper to taste
INSTRUCTIONS
Remove the stems from each mushroom to create space for stuffing, and finely chop the stems.
In a small bowl mash the cream cheese, using a fork. Add the chopped stems, green onions (or cilantro), garlic, black pepper and salt, and mix well.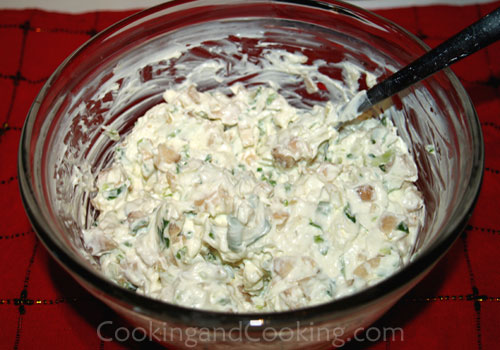 Preheat the oven to 350 degrees F. Using a little spoon, fill each mushroom cap with the cream cheese mixture. Place mushrooms on a non-stick baking tray (or douse it with a cooking spray to prevent them from sticking). Make sure to leave enough space between each so they don't stick together.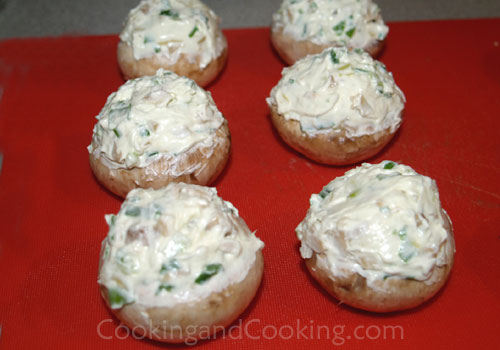 Bake in oven until tops are a little golden, about 30 minutes. Serve immediately.
Note: Please do not use our photos without prior written permission. Thanks!

Print
You might also like these...
Stay In Touch