Categories
By Ingredient
Special Occasions
More Links
Corn Soup Recipe
Posted on 2010-05-31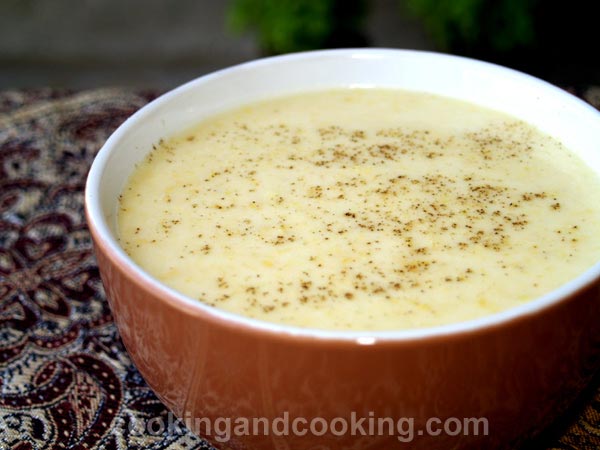 Corn soup is so sweet, try this soup if you like sweet taste. It is generally taken during lunch or dinner as a starter.

Print
---
Yield: Serves 6
INGREDIENTS
5 ears of sweet corn, kernels removed from the cobs (about 4 1/2 cups), click for How to Cut Corn Off the Cob
3 medium potatoes, peeled and chopped
1 medium onion, chopped
3 cups water
1 cup heavy cream 35%
1/2 teaspoon paprika powder
salt & pepper to taste
INSTRUCTIONS
First cut corn off the cob. Then place corn kernels, potato and onion in a pot.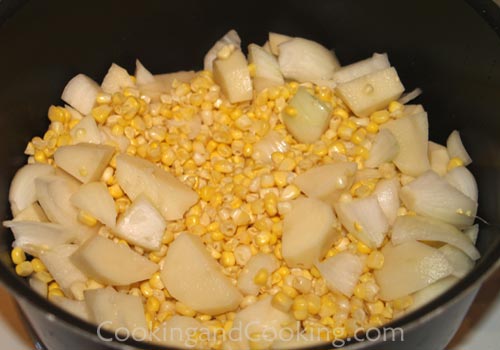 Add water, salt, pepper and paprika powder; heat over medium-high. Cover the pot and bring to a boil. Reduce heat to medium-low and simmer until vegetables are tender, about 35-40 minutes.
Blend vegetables in a blender until smooth. Return to the pot and add heavy cream. Stir well and adjust seasonings. Heat the soup for 1-2 more minutes (don't let boil). Garnish with black pepper and serve.
Note: Please do not use our photos without prior written permission.
Thank you!

Print
You might also like these recipes...
Stay In Touch
Join my Telegram Channel