Categories
By Ingredient
Special Occasions
More Links
Corn Flakes Peanut Butter Snacks
Posted on 2012-09-13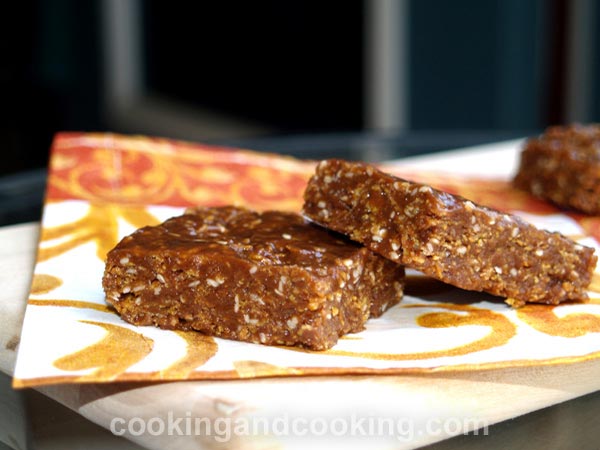 If you are a peanut butter fan, this no-bake Corn Flakes Peanut Butter Snacks recipe is for you. It is a super easy cookie recipe that everyone who tastes them comes back for more!

Print
---
Yield: Makes 24 snacks
INGREDIENTS
3 1/2 cups corn flakes
1 cup peanut butter
1/2 cup maple syrup
1/4 cup (50 g) semi sweet chocolate chips
2 tablespoons unsalted butter
1/4 cup sugar
1/4 teaspoon ground nutmeg
1 teaspoon vanilla extract
3 tablespoons Sesame seeds
INSTRUCTIONS
Place the peanut butter, butter, sugar, maple syrup, chocolate chips and nutmeg in a saucepan. Heat over low heat until smooth and melted, stirring constantly. Remove from the heat and stir in the vanilla extract.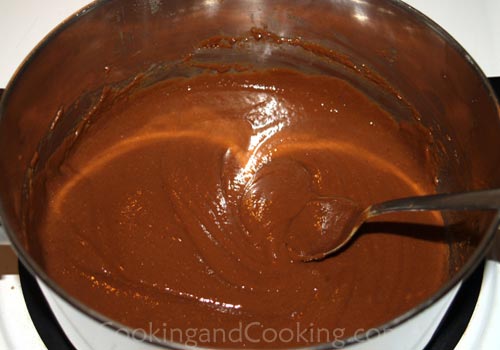 Place the corn flakes and Sesame seeds in a large bowl.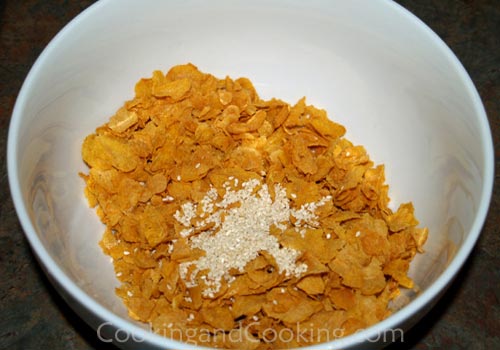 Pour the peanut butter mixture over the corn flakes and seeds; mix well (crush the corn flakes while combining with the mixture).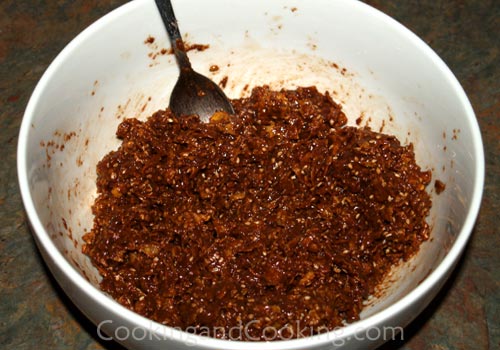 Lightly spray an 11x8-inch baking dish with cooking spray. Spoon evenly the corn flakes mixture into the dish, pressing down to flatten the top.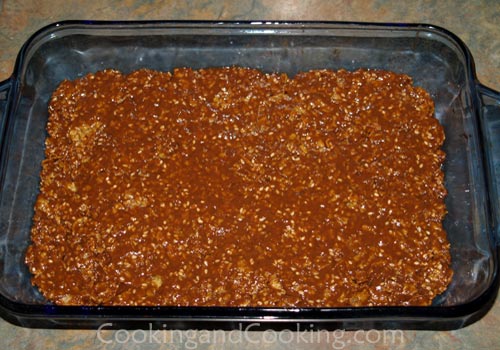 Chill until firm, about 4-5 hours. Then cut into squares.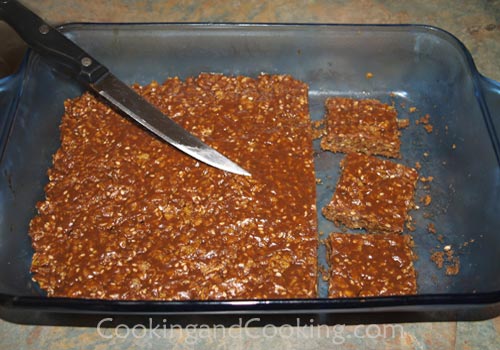 Store them covered in the fridge.
Note: Please do not use our photos without prior written permission. Thanks!

Print

You might also like these...
Stay In Touch