Categories
By Ingredient
Special Occasions
More Links
Join my Telegram Channel
Cilantro Chicken Salad Recipe
Posted on 2014-05-21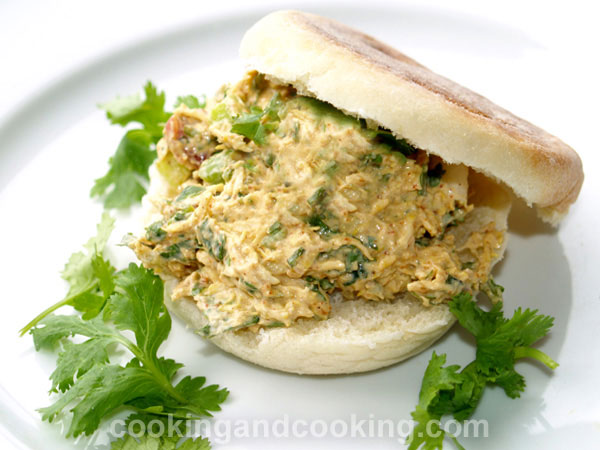 Cilantro Chicken Salad recipe is a refreshing summer dish recipe, perfect for any occasions. There are many recipes for left over cooked chicken and one of them is this easy chicken salad with green onion, cilantro, sour cream, lemon juice and spices.

Print
---
Yield: Serves 3
INGREDIENTS
2 cups shredded Cooked Chicken
1/2 cup sliced green onions
1 cup finely chopped fresh cilantro
2 tablespoons capers
1 teaspoon chili powder
5 tablespoons sour cream
1/2 teaspoon lemon juice (or more, depends on your taste)
salt & black pepper to taste
INSTRUCTIONS
In a medium salad bowl, combine all the ingredients. Taste and adjust seasonings. Serve cilantro chicken salad with any kind of bread you like.
Note: Please do not use our photos without prior written permission.
Thank you!

Print
You might also like these recipes...
Stay In Touch