Categories
By Ingredient
Special Occasions
More Links
Cigarette Borek
Posted on 2015-12-24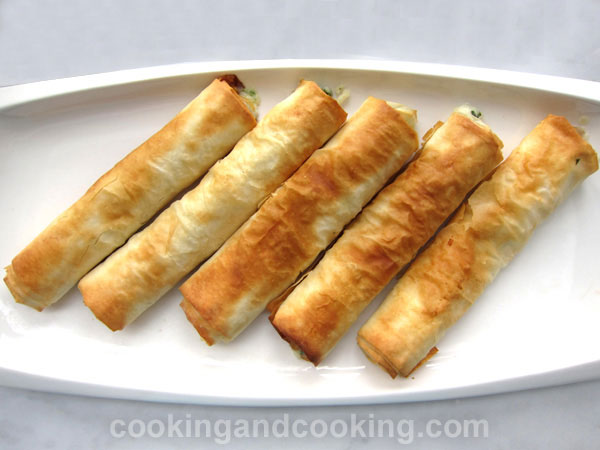 Cigarette Borek recipe is so easy and so delicious; you can change the ingredients with different kind of cheese, herbs and spices. You can either fry them or bake them in the oven. A perfect appetizer recipe for any gathering or celebration.

Print
---
Yield: 12 cigarettes
INGREDIENTS
12 sheets phyllo dough
1 cup finely chopped fresh cilantro
2-3 tablespoons butter, melted
1 cup crumbled feta cheese (If Feta cheese is too salty, soak it in the cold water for 20 minutes or until your desired level of saltiness, then drain and crumble)
INSTRUCTIONS
Tips for using phyllo dough: Keep the package closed when thawing. Thaw overnight in the refrigerator. Prepare all ingredients for your recipe before opening the thawed phyllo. Cover the unrolled phyllo with a clean wet towel to keep it moist. It dries out very quickly. As you remove one sheet at a time, cover the remainder to prevent drying.
Preheat oven to 400 degrees F. Line a baking sheet with parchment paper (or foil) and set aside.
Place one sheet of phyllo dough on the work surface carefully. Using a pastry brush, brush melted butter on one half of the phyllo and fold the other half on top. (Remember to cover the rest of sheets with a slightly moist clean kitchen towel)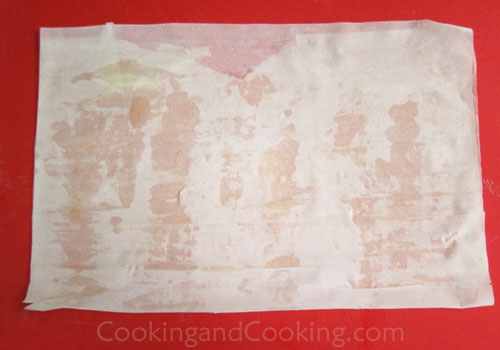 Place 1-2 tablespoons of cilantro and Feta cheese down one side of the dough, leaving 1/2 inch at the top and the bottom.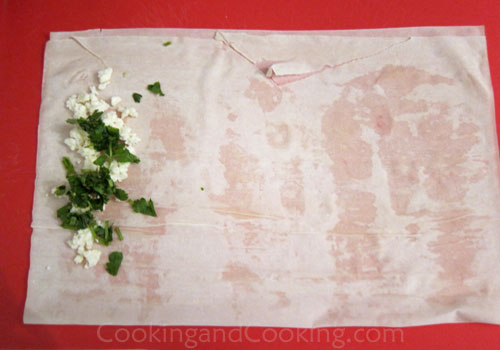 Then fold the top and bottom edges over.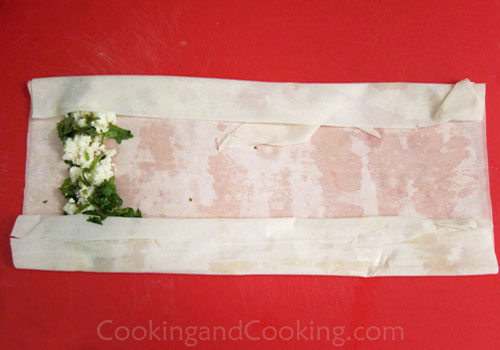 Then roll the phyllo into a tube. Lightly brush the end with butter so the end stays sealed.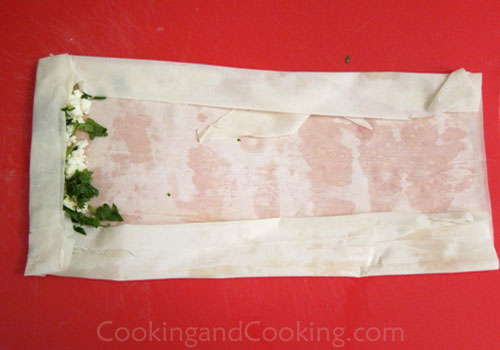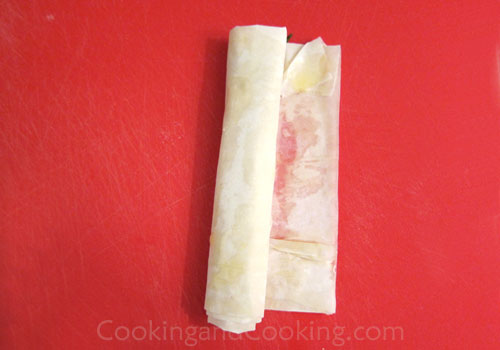 Arrange the rolls on the baking sheet and lightly brush with a little more melted butter.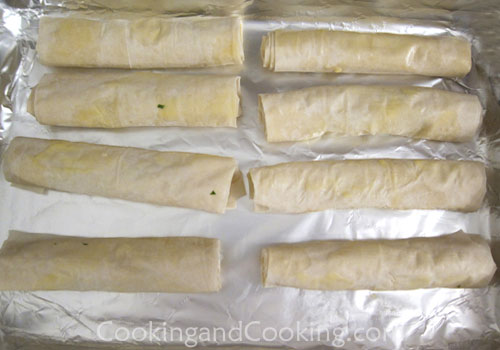 Bake for 8-10 minutes or until cigarettes are crispy and golden.
Or if you prefer, instead of baking you can heat the oil in a pan and fry them until golden brown.
Note: Please do not use our photos without prior written permission. Thanks!

Print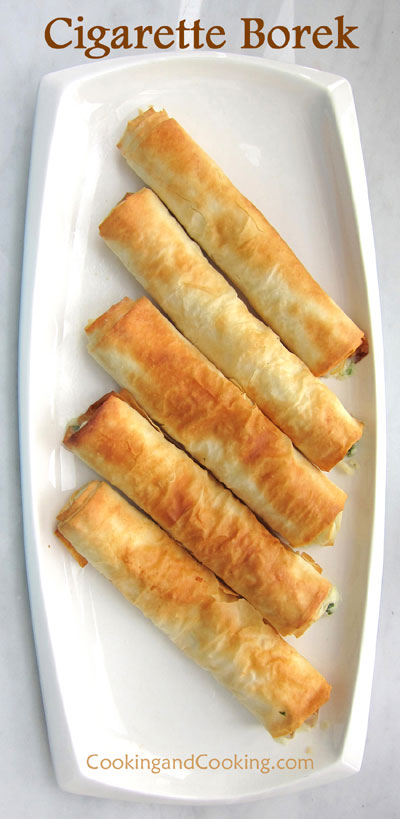 You might also like these...
Stay In Touch