Categories
By Ingredient
Special Occasions
More Links
Chocolate Pot
Posted on 2010-08-19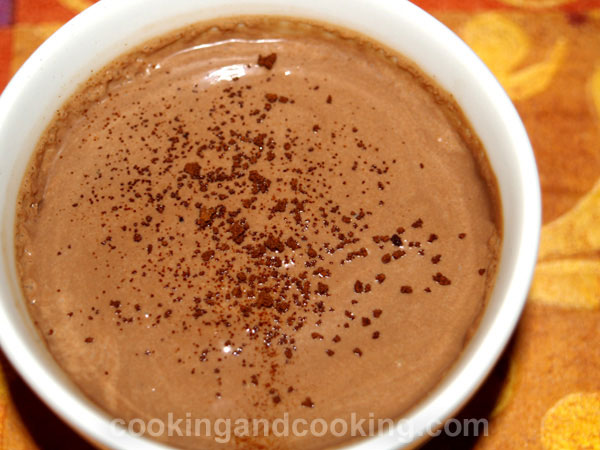 Do you want an impressive dessert recipe? Try this easy homemade Chocolate Pot recipe that is very rich, smooth and delicious.

Print
---
Yield: Serves 4
INGREDIENTS
1 2/3 cups whipping cream or heavy cream (35%)
100 g dark chocolate (60% cacao), finely chopped
50 g sweet chocolate, finely chopped
1/2 teaspoon vanilla extract
instant coffee for garnish
INSTRUCTIONS
In a small saucepan heat cream until just comes to a boil, stirring occasionally.
Meanwhile, place chopped chocolates into a blender (don't blend). When the cream is just boiling, pour it into the blender over the chopped chocolates. Blend on medium-high speed until the chocolates are melted and the mixture is smooth. Add vanilla and blend for 10 seconds.
Pour the chocolate cream into cups or ramekins and refrigerate them uncovered overnight. Garnish with instant coffee or whipped cream before serving.
Note: Please do not use our photos without prior written permission. Thanks!

Print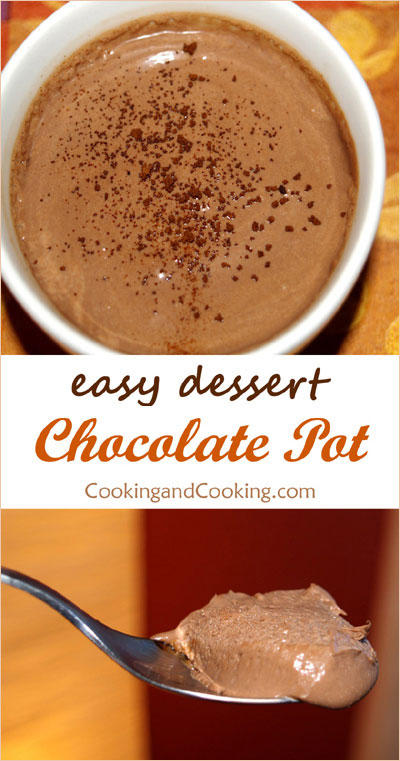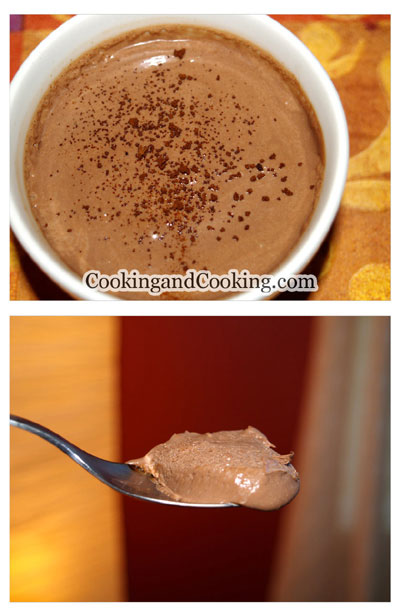 You might also like these...
Stay In Touch