Categories
By Ingredient
Special Occasions
More Links
Chocolate Flakes
Posted on 2011-02-07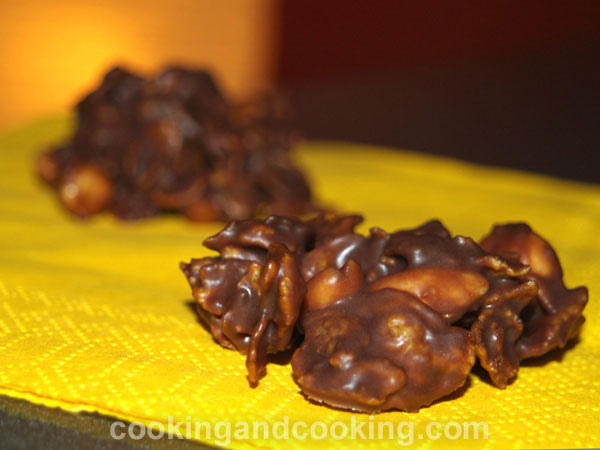 Chocolate Flakes is a simple homemade snack recipe that kids will enjoy making and eating them! You can make Chocolate Flakes as a Valentine's Day cookie for someone special.

Print
---
Yield: Makes about 16 chocolate flakes
INGREDIENTS
30 g semi sweet chocolate chips
90 g milk chocolate chips
1/2 cup whipping cream or heavy cream (35%)
1 teaspoon vanilla extract
50 g peanut butter
50 g crushed toasted corn flakes
60 g unsalted peanuts
INSTRUCTIONS
In a small saucepan, bring the whipping cream to a simmer, stir occasionally.
Meanwhile, place the semi sweet chocolate chips and milk chocolate chips in a separate bowl. Pour the hot whipping cream over them and allow to stand for 30 seconds. Add the vanilla extract and peanut butter, stir well until smooth.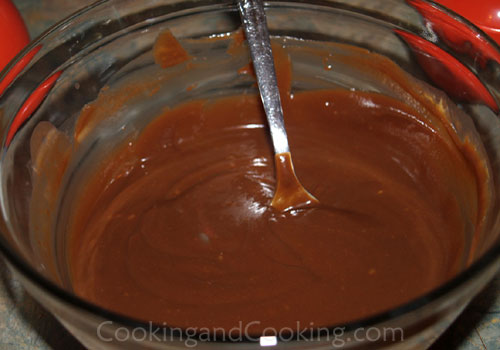 Then add the corn flakes and peanuts into the melted chocolate mixture, combine well.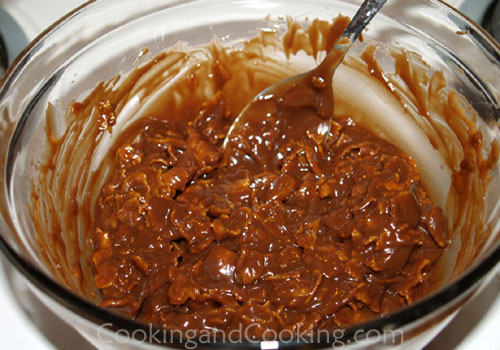 Using a tablespoon, scoop out and drop onto a waxed paper or aluminum foil; flatten slightly.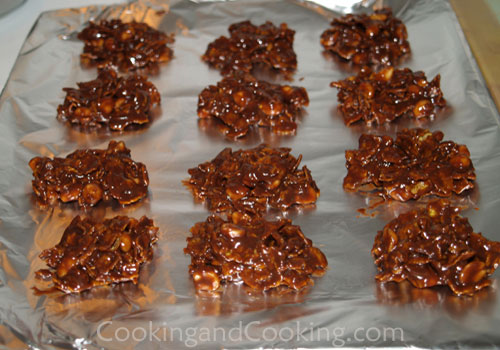 Transfer to the refrigerator and refrigerate for three hours. Store them covered in the fridge.
Note: Please do not use our photos without prior written permission. Thanks!

Print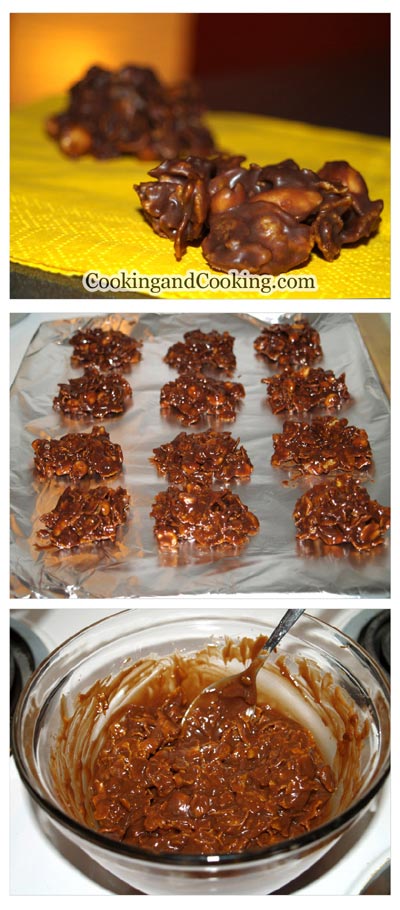 You might also like these...
Stay In Touch