Categories
By Ingredient
Special Occasions
More Links
Chicken Cordon Bleu
Posted on 2011-04-24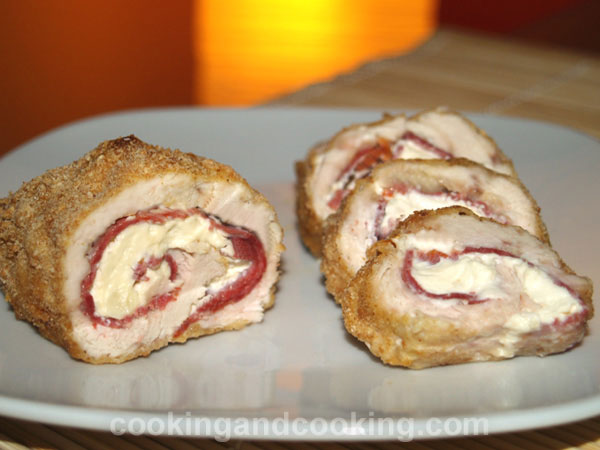 Here is a great recipe for Chicken Cordon Bleu. These delicious and tasty chicken breasts are stuffed with cream cheese and cooked ham. Serve this flavorful dish with Mushroom Sauce.

Print
---
Yield: Serves 2
INGREDIENTS
2 boneless & skinless chicken breast (butterfly style), about 350 g
3-4 slices cooked ham
1 garlic clove, finely chopped
1/2 cup dry bread crumbs
130 g cream cheese at room temperature
1/2 cup shredded mozzarella cheese
1/4 cup all-purpose flour
1 egg, beaten well
cooking oil
2 tablespoons butter
salt & black pepper to taste
INSTRUCTIONS
Wash and pat dry the chicken breasts. Put each chicken breast between two layers of plastic wrap, on a chopping board and pound them to a thickness of approximately 1/4 inch.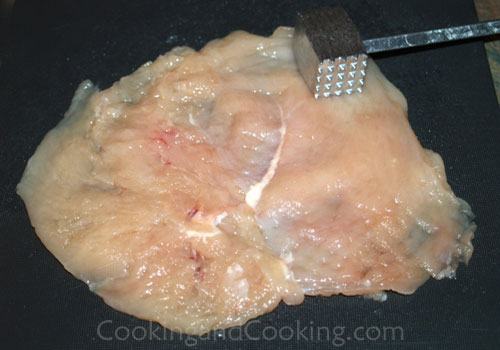 Lay the chicken breasts flat; season each side with salt and black pepper. Sprinkle the mozzarella cheese over each breast.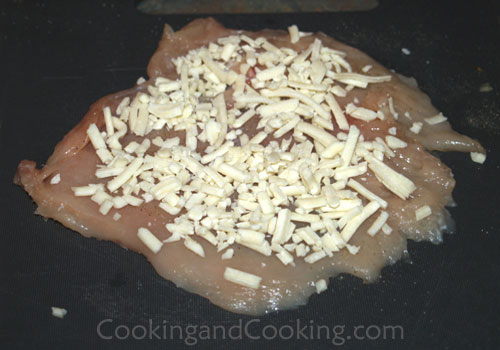 Place the slices of ham on top, covering the surface of the breasts.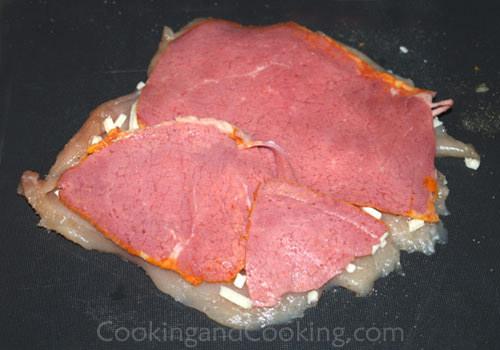 Meanwhile, microwave cream cheese for 30 seconds. Add chopped garlic and mix well. Spread the cream cheese mixture over the ham.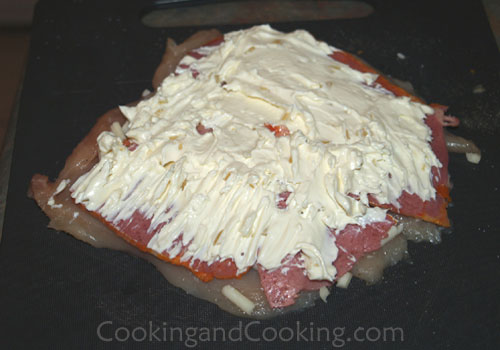 Roll tightly, securing with toothpicks if needed.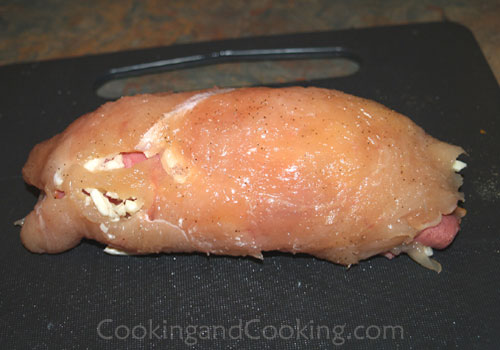 Preheat oven to 350 degrees F. Put flour, beaten egg and bread crumbs on to 3 separate flat dishes. Dredge each chicken breast roll first in the flour then the beaten egg and finally the bread crumbs.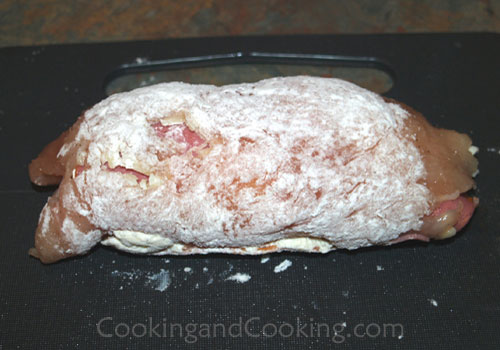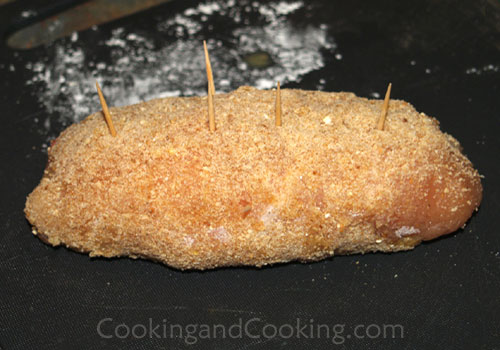 Transfer chicken breast rolls to a greased baking dish, seam side down. Set a tablespoon of butter on top of each and bake at 350 degrees F for 50-60 minutes, depending on the size of the breast, until the juices run clear, and the chicken is slightly browned. Serve with Mushroom Sauce.
Note: Please do not use our photos without prior written permission. Thanks!

Print

You might also like these...
Stay In Touch