Categories
By Ingredient
Special Occasions
More Links
Bocconcini and Mint Skewers
Posted on 2016-10-28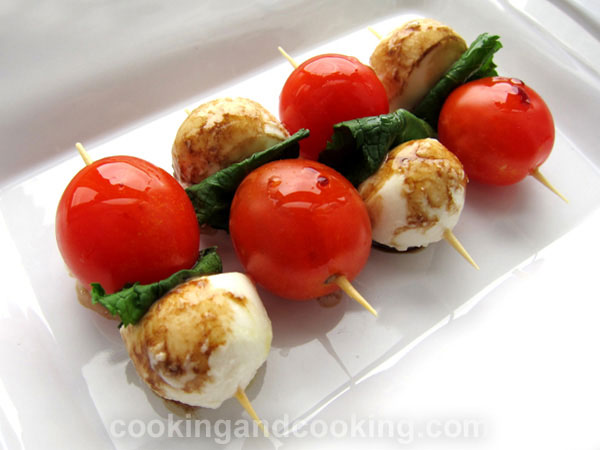 Bocconcini and mint skewers is one of my favourite party appetizers. There is something just awesome about how these flavors work together and I think the beauty of this delicious salad is its simplicity.

Print
---
Yield: Serves 5
INGREDIENTS
20 mini bocconcini cheese
20 cherry tomatoes
20 fresh mint leaves
balsamic vinegar
olive oil
salt and pepper to taste
toothpicks
INSTRUCTIONS
Assemble bocconcini, cherry tomatoes, folded mint leaves on medium-sized toothpicks. Drizzle with olive oil and balsamic vinegar. Sprinkle with salt and pepper.
Note: Please do not use our photos without prior written permission. Thanks!

Print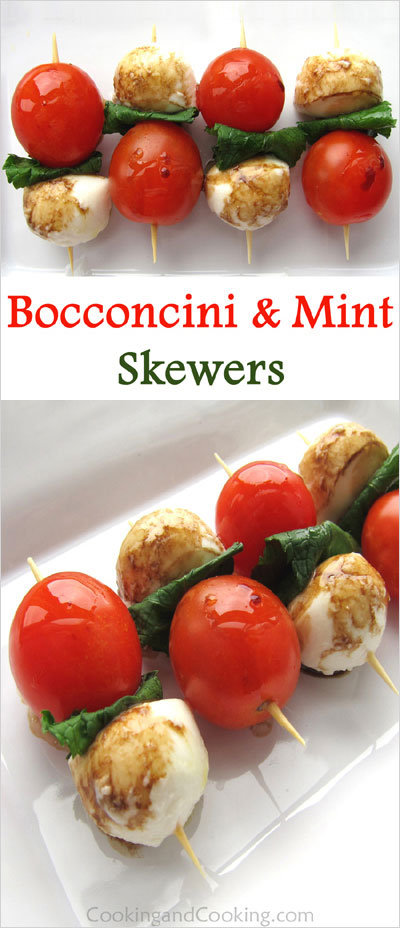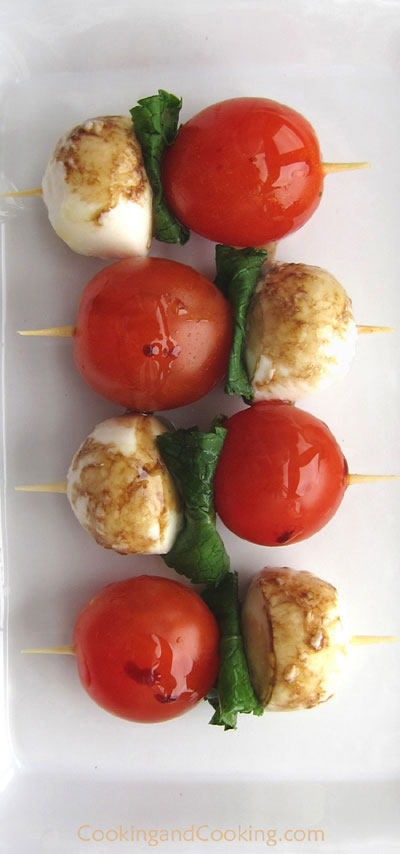 You might also like these...
Stay In Touch