Categories
By Ingredient
Special Occasions
More Links
Bell Pepper Soup
Posted on 2017-06-19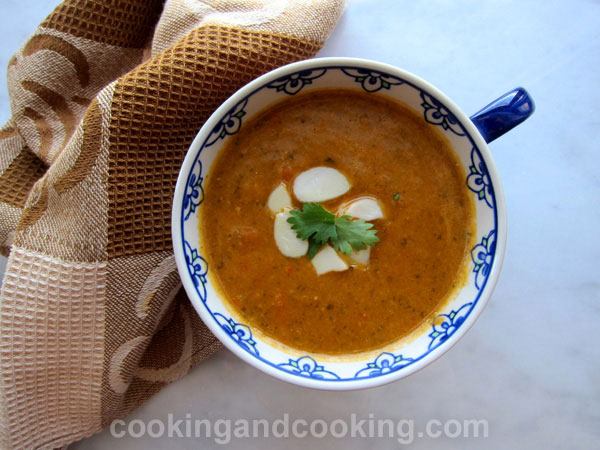 Looking for a quick soup to serve? Consider this delicious bell pepper soup! Bell pepper soup is both light and warming. Just cook bell peppers, lentils, green onions, butter, crushed tomatoes and cilantro with chicken (or vegetable) broth, puree them with milk and salt, and serve.

Print
---
Yield: Serves 4
INGREDIENTS
1/2 cup red split lentils, picked over to remove any stones
1/2 cup green lentils, picked over to remove any stones
4 large bell peppers (yellow, orange and red), seeded and chopped
6 green onions, sliced
4 tablespoons dried cilantro
3/4 cup crushed tomatoes
5 cups chicken (or vegetable) broth
2 cups milk
1 tablespoons butter
1/4 teaspoon turmeric powder
1/4 teaspoon ground cinnamon
salt & pepper to taste
lemon juice, optional
slivered almonds
INSTRUCTIONS
Place the red split lentils, green lentils, chopped bell peppers, sliced green onions, butter, cilantro and broth in a large pot.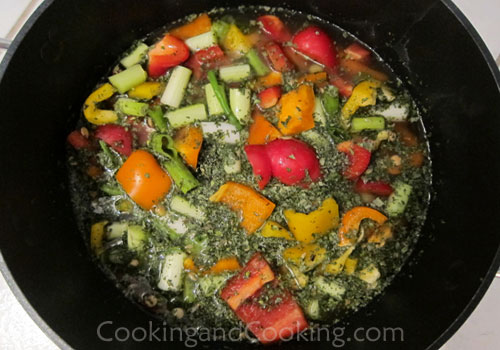 Cover the pot and bring the mixture to a boil. Cook for 15 minutes and then add the crushed tomatoes, salt, pepper, turmeric and cinnamon. Reduce heat, cover the pot, and simmer until the vegetables are tender.
Remove from heat and let the soup cool slightly. Then puree in a blender until smooth. Return the pureed soup back to the pot, add milk and heat for couple of more minutes (don't let boil). Garnish with slivered almonds and serve with lemon juice.
Note: Please do not use our photos without prior written permission. Thanks!

Print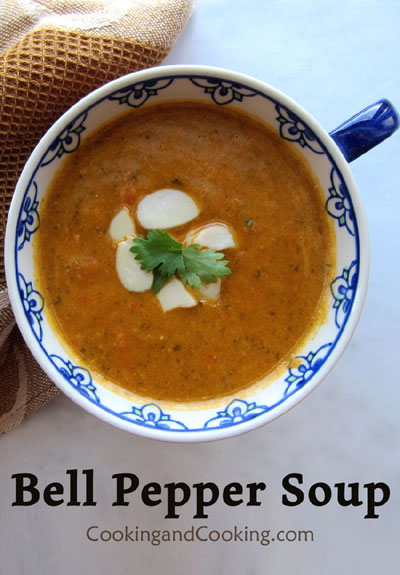 You might also like these...
Stay In Touch