Categories
By Ingredient
Special Occasions
More Links
Banana Custard Pudding
Posted on 2012-04-27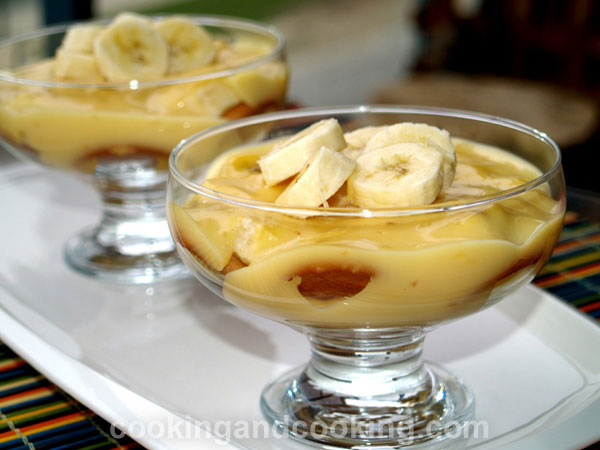 Banana Custard Pudding is a light and refreshing dessert recipe for summer days, and can be your dessert after lunch. Banana Custard Pudding is very tasty and easy to prepare, just follow this simple method.

Print
---
Yield: Serves 4, depending on the size of the servings
INGREDIENTS
3 tablespoons custard powder
2 1/2 cups cold milk
1 teaspoon vanilla extract
6 tablespoons sugar
28 vanilla wafers (about 90 g)
3-4 ripe bananas, peeled and sliced
INSTRUCTIONS
In a small pot, mix together the custard powder, sugar and vanilla extract. Gradually add cold milk and stir until well blended. Bring to a boil over medium heat. Continue cooking over medium-low heat, stirring constantly until thickens (about 10-11 minutes). Do not leave it unattended. Remove from the heat and let the custard cool down to room temperature.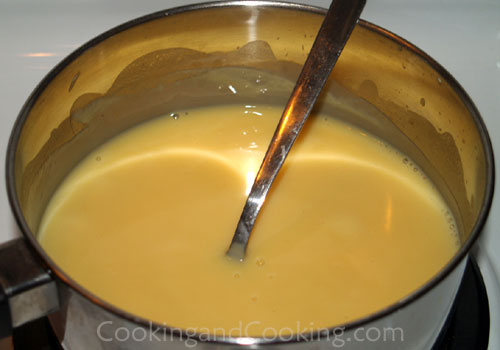 Arrange a layer of vanilla wafers on the bottom of your dessert dishes (I used 4 dishes).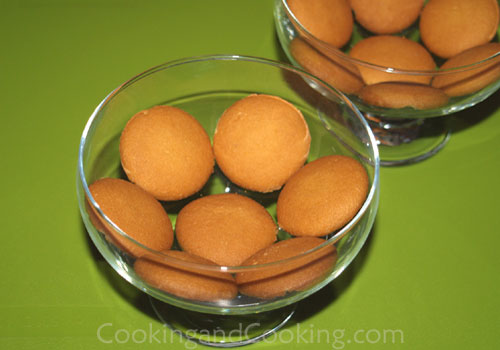 Cover with a layer of sliced bananas.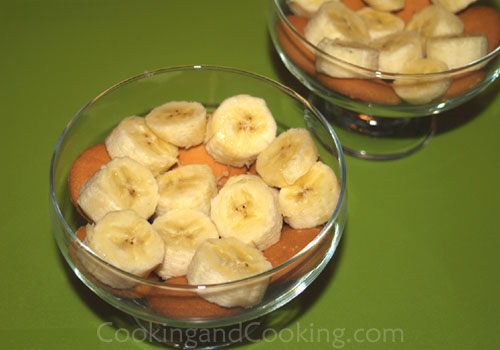 Then pour the custard mixture over the bananas.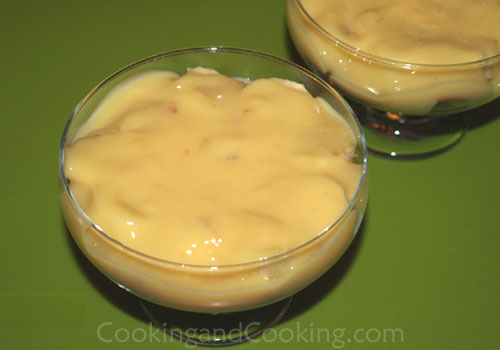 Refrigerate overnight. Garnish with whipped cream or sliced bananas and serve.
Note: Please do not use our photos without prior written permission. Thanks!

Print

You might also like these...
Stay In Touch