Categories
By Ingredient
Special Occasions
More Links
Baked Tilapia Mustard Sauce
Posted on 2011-05-08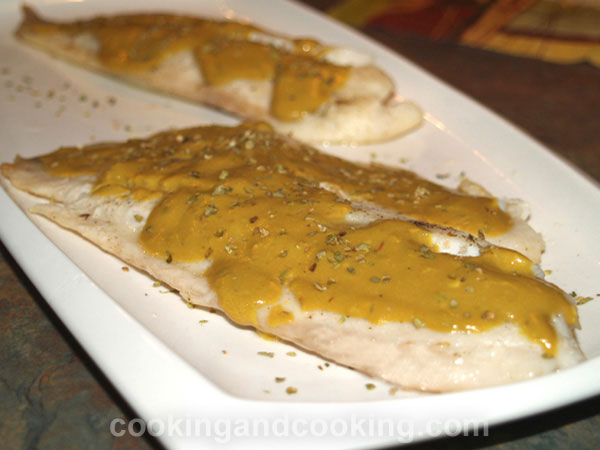 Baked Tilapia Mustard Sauce recipe is a quick and healthy dinner recipe for busy weeknights. The mustard sauce goes perfect with any baked or roasted fish.

Print
---
Yield: Serves 4
INGREDIENTS
4 tilapia fillets (about 650 g)
3-4 tablespoons plain yogurt
1/4 cup yellow mustard (I used French yellow mustard)
2 tablespoons balsamic vinegar
3 teaspoons sugar
2-3 teaspoons dried oregano leaves or dried thyme
2 tablespoons butter
cooking spray or canola oil
salt and black pepper to taste
INSTRUCTIONS
Place the mustard sauce, yogurt, balsamic vinegar, sugar and dried oregano in a small bowl; mix well and set aside.
Wash the tilapia fillets and pat dry. Season both sides with salt and black pepper.
Preheat oven to 390 degrees F. Grease the bottom of a baking dish lightly with cooking spray or canola oil. Place the seasoned tilapia fillets in the baking dish. Set the small pieces of butter on top.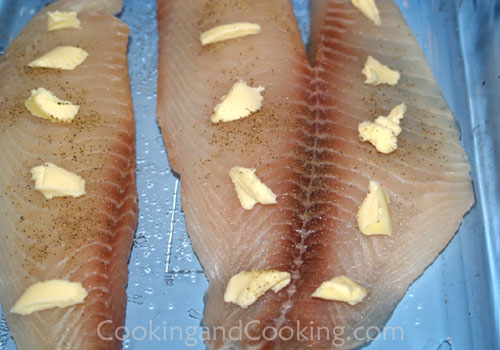 Place on the middle rack of the oven and bake until cooked through, about 17-20 minutes. When they are done, remove from oven. Place on a platter, spoon the sauce over them and sprinkle with dried oregano leaves. Serve immediately.
Note: Please do not use our photos without prior written permission. Thanks!

Print
You might also like these...
Stay In Touch