Categories
By Ingredient
Special Occasions
More Links
Baked Marshmallow Apples
Posted on 2016-06-24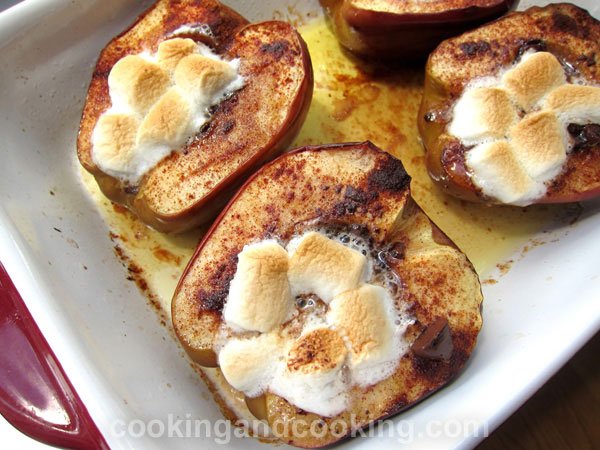 Baked marshmallow apples recipe is a tasty dessert especially if served with ice cream or whipped cream. The good thing about this baked apples recipe is its versatility; the filling can be replaced with whatever you have at home, like walnuts, sugar, hazelnuts and ...

Print
---
Yield: Serves 4
INGREDIENTS
2 medium apples
20 mini marshmallows
dark chocolate, chopped
3 tablespoons unsalted butter
ground cinnamon
1 tablespoon water
ice cream or whipped cream for serving, optional
INSTRUCTIONS
Preheat oven to 390 degrees F.
Halve each apple lengthwise and remove core and seeds with a small knife, spoon or melon baller.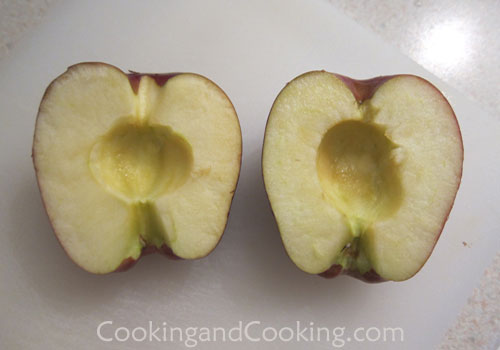 Fill each half with the chopped chocolate.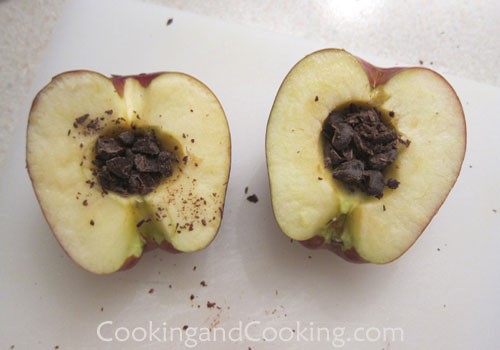 Sprinkle with cinnamon. Place half a tablespoon of butter over each of them, and place apple halves in a baking dish. Then add the water and remaining butter into the dish.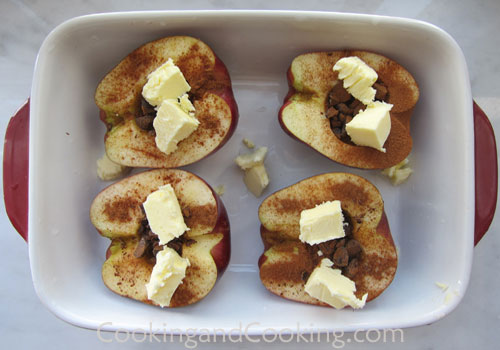 Bake the apples for 25-30 minutes or until a paring knife cuts through the apple easily. Remove from oven.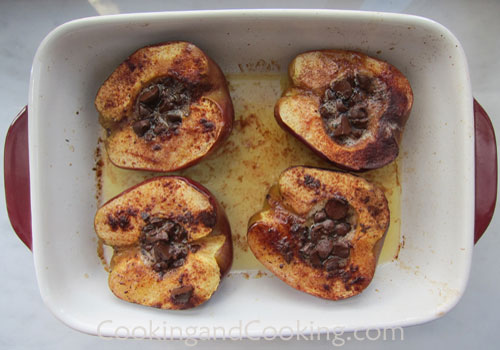 Place 5 mini marshmallows on each apple.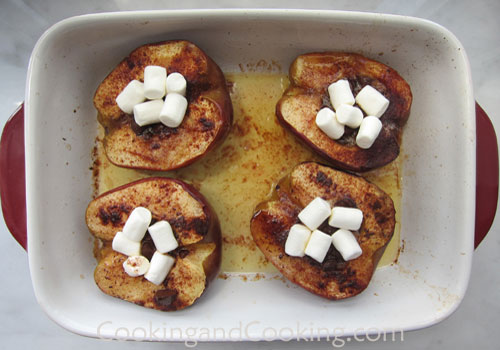 Turn the broiler on and broil until golden brown. Serve the baked apples warm with vanilla ice cream or whipped cream.
Note: Please do not use our photos without prior written permission. Thanks!

Print

You might also like these...
Stay In Touch