Categories
By Ingredient
Special Occasions
More Links
Zucchini Fritters
Posted on 2011-10-07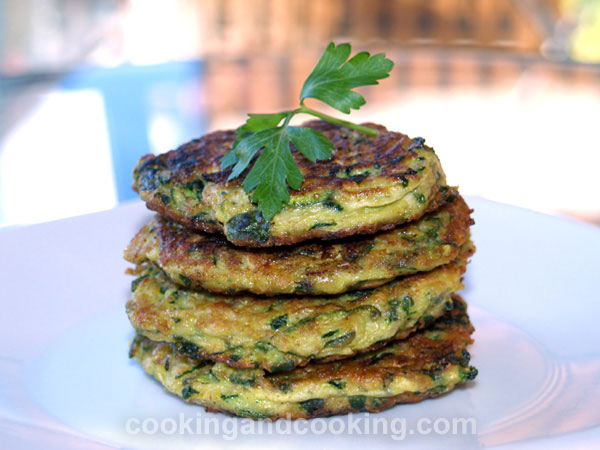 If you are looking for a new way to enjoy vegetables or trying to get your kids to eat more veggies, make this delicious Zucchini Fritters recipe.

Print
---
Yield: Makes 11-12 zucchini fritters
INGREDIENTS
2 medium zucchinis, washed
1/2 cup fresh parsley, stems removed and finely chopped
1 garlic clove, minced
1 tablespoon lemon zest
2 eggs, lightly beaten
1/3 cup whole wheat all-purpose flour
2 tablespoons fresh basil, finely chopped
1/2 teaspoon turmeric powder
canola oil
salt and black pepper to taste
INSTRUCTIONS
Using a grater (large holes), grate zucchini. Transfer zucchini to a clean piece of cheesecloth and cover. Squeeze out as much liquid as possible. Place zucchini in a medium bowl; add the parsley, beaten eggs, basil, garlic, lemon zest, flour, turmeric powder, salt and black pepper. Mix to combine well.
Heat 2 tablespoons oil in a skillet over medium-high heat until oil sizzles when you drop a small amount of zucchini mixture into the pan. Reduce heat to medium. Drop about 2 tablespoons zucchini mixture into the skillet. Flatten slightly.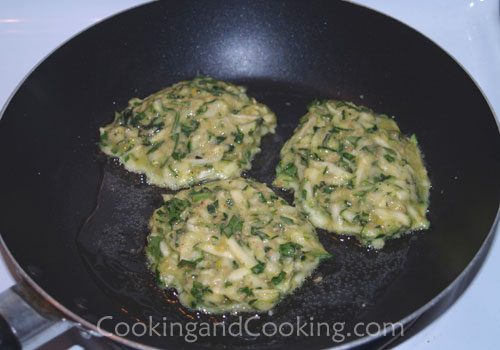 Cook, turning once, until browned, 4-6 minutes on each side. Transfer to a paper towel to drain off excess oil.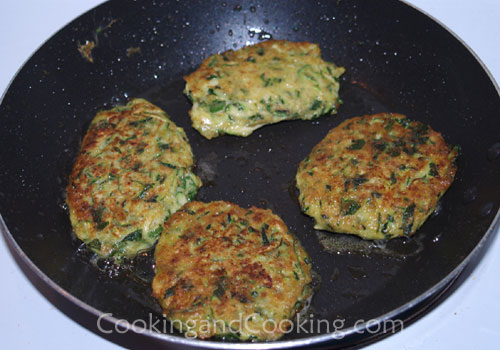 Add more oil during cooking if necessary, I used 4 tablespoons oil. Repeat with remaining zucchini mixture.
Serve hot or cold with bread and low fat sour cream on the side or place one zucchini fritter on a sliced baguette and top with a sun dried tomato and one teaspoon of sour cream. Garnish with parsley and serve.
Note: Please do not use our photos without prior written permission. Thanks!

Print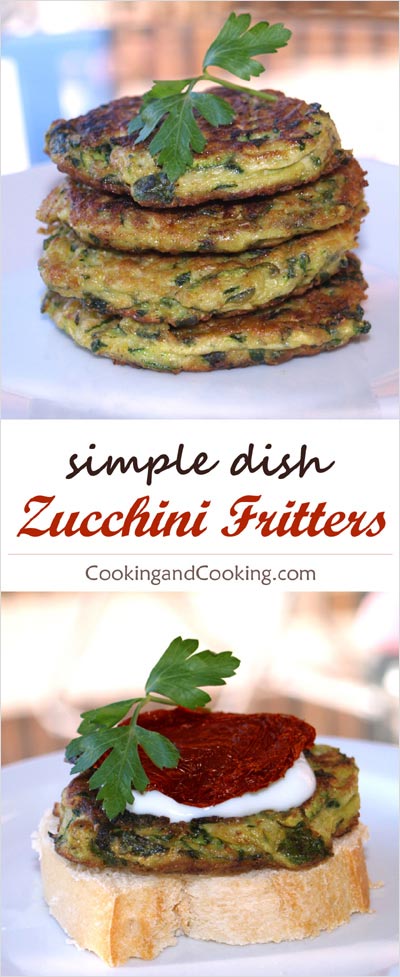 You might also like these...
Stay In Touch