Categories
By Ingredient
Special Occasions
More Links
White Sauce or Bechemal Sauce
Posted on 2009-10-29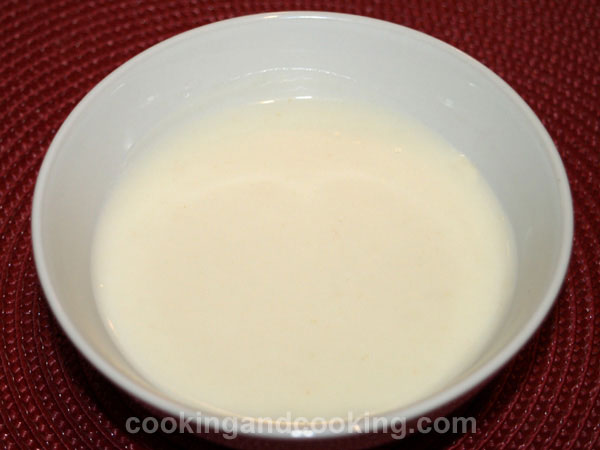 White sauce, also known as Bechamel, is used in a variety of dishes and is the base for many sauces. Here are the steps for a basic medium white sauce.

Print
---
Yield: Makes 2 cups of white sauce
INGREDIENTS
3 tablespoons butter
3 tablespoons flour
2 1/2 cups cold milk
salt & pepper to taste
INSTRUCTIONS
Dissolve flour in cold milk. Set aside.
Melt the butter in a saucepan over low heat. Add the dissolved flour into the melted butter. Stir constantly until mixed and all the lumps are gone, about 2 minutes. Add salt and pepper to taste. Continue cooking over low heat until sauce begins to thicken, stirring constantly.
Note: For a richer sauce, add a few tablespoons of heavy cream. For a thin sauce, add more milk.
Note: Please do not use our photos without prior written permission. Thanks!

Print
You might also like these...
Stay In Touch