Categories
By Ingredient
Special Occasions
More Links
Walnut and Parsley Stew
Posted on 2010-01-23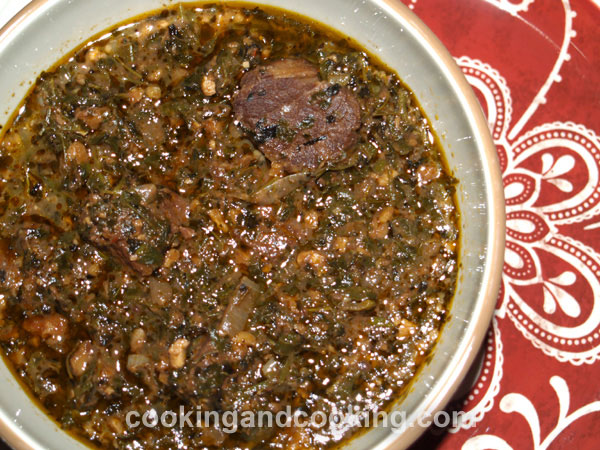 Make this Walnut and Parsley Stew if you are looking for a new stew idea, your guests will love it.

Print
---
Yield: Serves 4
INGREDIENTS
300 g lean stewing beef, cut into 2-inches pieces
1/3 cup dried mint
200 g fresh parsley, finely chopped
3/4 cup sliced green onions
1 small onion, chopped
1 cup ground walnuts
6 teaspoons sugar
5 tablespoons lemon juice (you can add more or less)
1/2 cup vegetable oil
6 tablespoons crushed tomatoes
1 teaspoon turmeric powder
4 cups water
salt & pepper to taste
INSTRUCTIONS
Heat 1/3 cup vegetable oil in a skillet over medium heat. Add parsley, mint, and green onions. Reduce heat to medium-low. Stir and fry for 8-10 minutes. Set the herb mixture aside.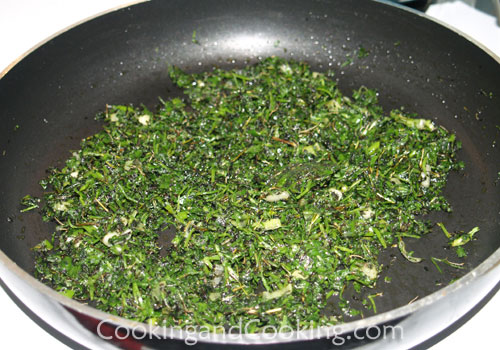 Heat 3 tablespoons vegetable oil in a pot over medium heat. Add the chopped onions and saute until slightly golden. Increase heat to medium-high, add the beef and saute until browned on all sides. Add turmeric powder stir well. Pour water. Cover the pot and bring to a boil. Reduce heat to medium and cook for 60 minutes, stirring occasionally.
Then add the herb mixture, crushed tomatoes, ground walnuts, sugar, salt and pepper to taste. Cover the pot and cook until beef is completely cooked and stew is thickened. Add lemon juice and stir. Serve with rice.
Note: Please do not use our photos without prior written permission. Thanks!

Print
You might also like these...
Stay In Touch