Categories
By Ingredient
Special Occasions
More Links
Vietnamese Spring Rolls
Posted on 2013-06-05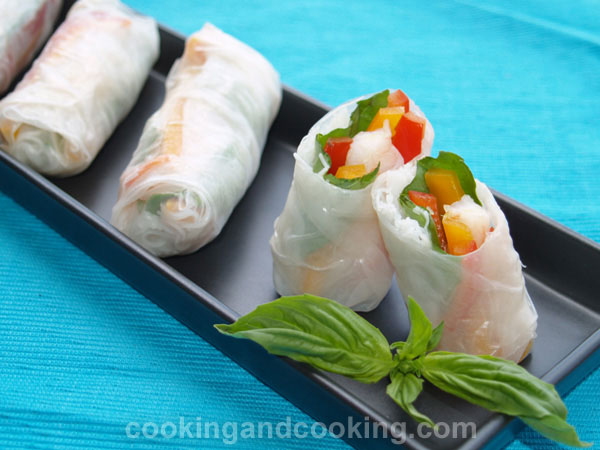 Here is a simple recipe for fresh and refreshing appetizer. Vietnamese Spring Rolls recipe is a perfect appetizer recipe for any gathering. I just used vegetable and cooked shrimp for making these spring rolls and served them with flavored homemade sauce. If you are vegetarian, make these spring rolls with more vegetables and without shrimp.

Print
---
Yield: Makes 10-11 Vietnamese Spring Rolls
INGREDIENTS
14-15 shrimps, peeled and cooked
10-11 rice papers
45-50 g dried thin rice sticks
1 small red bell pepper, thinly sliced
1 small orange bell pepper, thinly sliced
fresh basil
2 1/2 tablespoons soy sauce
1/2 inch fresh ginger, peeled and finely chopped
1/8 teaspoon garlic powder
1/2 tablespoon olive oil
1 tablespoon lemon juice
1/2 teaspoon sugar
black pepper
INSTRUCTIONS
For sauce: in a small bowl, mix together the soy sauce, olive oil, lemon juice, garlic powder, ginger, black pepper and sugar. Set aside.
Place the dried rice sticks in a pot of boiling water and cook on high heat until soft, about 4-5 minutes. Drain and chop to pieces, using scissors. Set aside.
Soak the rice paper in warm water for 5 seconds. Lay it out on a flat cutting board for about 30 second till it is soft and pliable.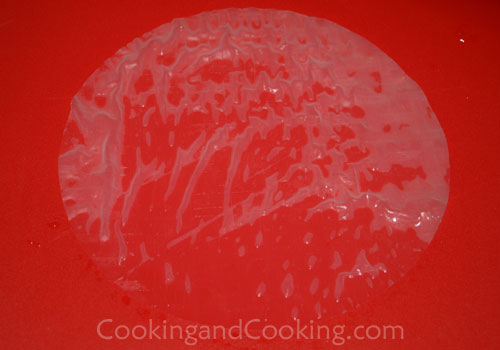 Layer the vegetables, shrimp and cooked rice sticks to the edge of the circle.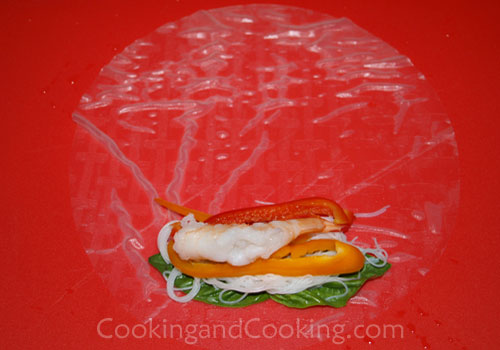 Fold in sides of the wrapper over the filling.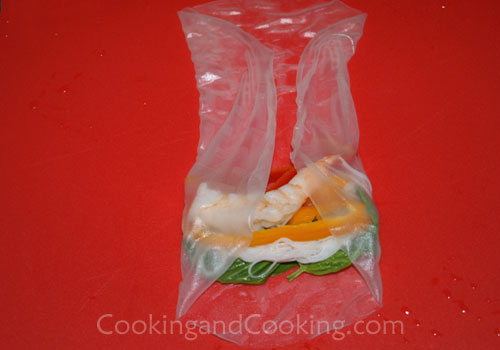 Roll from bottom to encase the filling.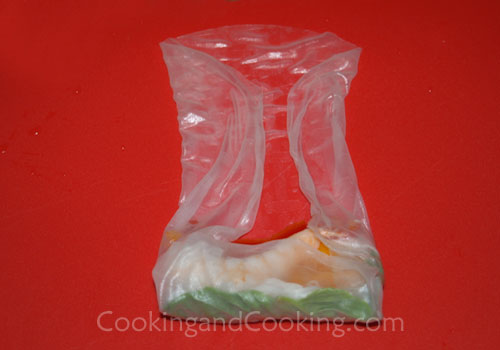 Wrap it up into a roll and seal.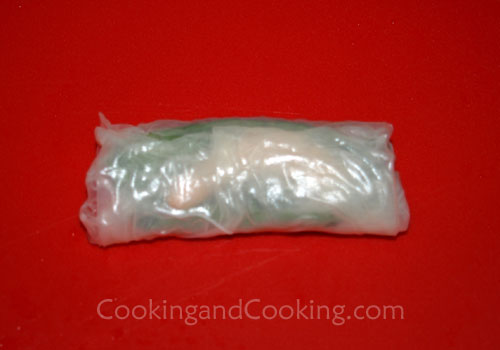 Serve the spring rolls with the sauce on the side.
Note: Please do not use our photos without prior written permission. Thanks!

Print
You might also like these...
Stay In Touch