Categories
By Ingredient
Special Occasions
More Links
Veggie Roll Ups
Posted on 2012-06-04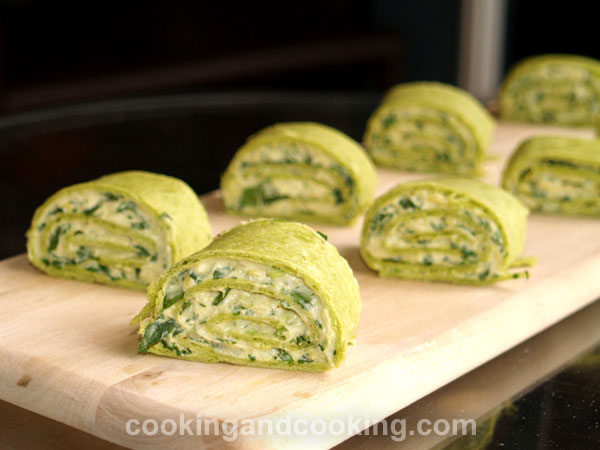 If you're looking for a simple but delicious vegetarian recipe, stop your searching! This Veggie Roll-Ups is for you. It's another easy snack recipe for your next gathering.

Print
---
Yield: Serves 5
INGREDIENTS
250 g light cream cheese, softened (let stand at room temperature until softens)
3 large flour tortillas (I used spinach tortillas)
1 ripe avocado
1/2 cup fresh cilantro, finely chopped
1/2 cup fresh parsley, finely chopped
1 teaspoon taco seasoning mix
salt and pepper to taste
INSTRUCTIONS
Cut the avocado in half. Remove the pit. Scoop out avocado from the peel, put in a bowl and mash with a fork. Add the softened cream cheese, cilantro, parsley, taco seasoning, salt and pepper. Stir until well combined. Taste and adjust seasonings.
Spread the cream cheese mixture evenly over each tortilla to edges.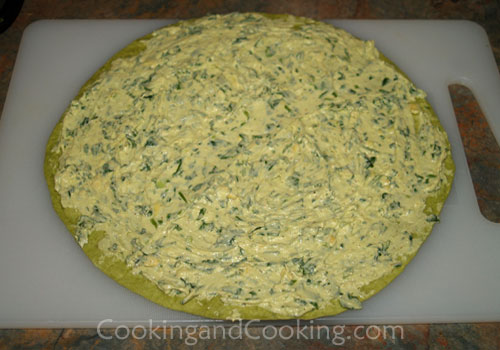 Roll them up and refrigerate at least 1 hour.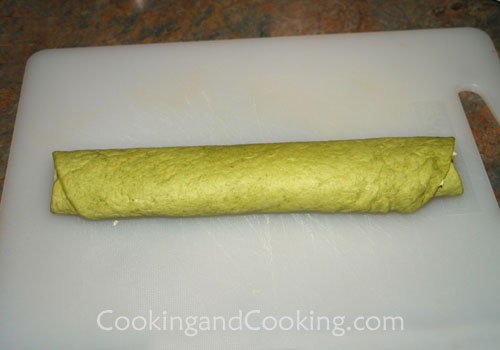 Cut each roll into 1-inch slices and serve.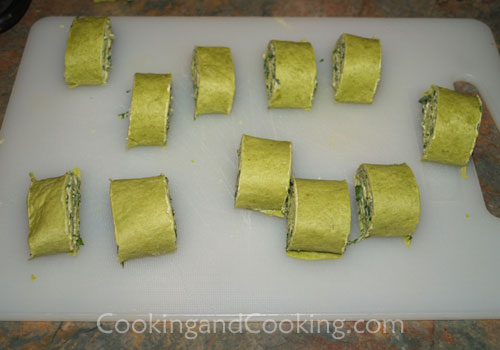 Note: Please do not use our photos without prior written permission. Thanks!

Print

You might also like these...
Stay In Touch