Categories
By Ingredient
Special Occasions
More Links
Vegetarian Lasagna Recipe
Posted on 2011-01-03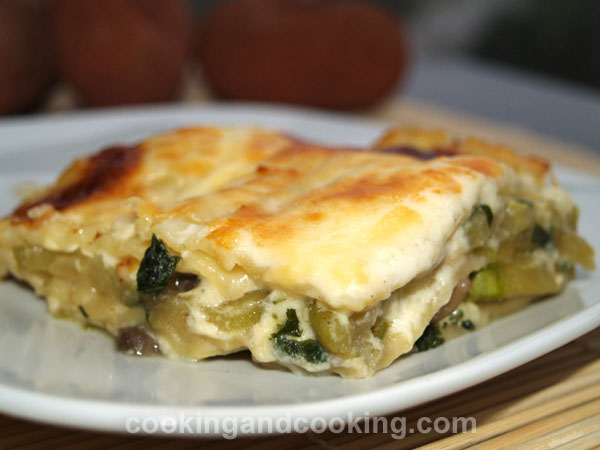 This is a great recipe for vegetarian lasagna. I made this lasagna with zucchini and mushroom; but you can use your favorite vegetable.

Print
---
Yield: Serves 6
INGREDIENTS
9 dry lasagna noodles
400 g mushrooms, washed and chopped
4 zucchini, peeled and sliced
7 garlic cloves, diced
1/2 cup fresh parsley, chopped
3-4 tablespoons extra-virgin olive oil
2 tablespoons dried oregano leaves
2 1/2 cups grated mozzarella cheese
salt & pepper to taste
INSTRUCTIONS
Heat oil over medium heat. Add garlic and saute , stirring occasionally for 3 to 4 minutes. Add mushrooms, zucchini, salt and pepper. Cook uncovered for 10 minutes. Add parsley and dried oregano; cook, stirring occasionally until tender and all the liquid is absorbed.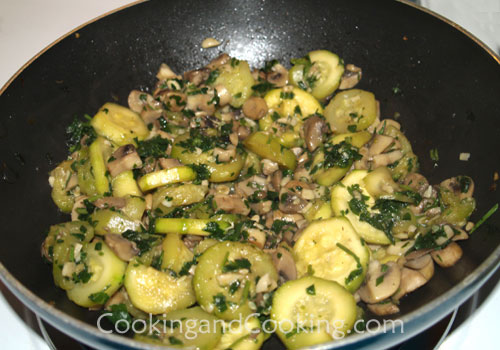 Meanwhile, cook lasagna noodles in a large pot of boiling salted water until al dente (al dente means pasta that have been cooked so as to be firm but not hard) or follow the package instruction. Stir often to prevent from sticking and don't overcook them. Drain in a colander.
Preheat oven to 380 degrees F. Oil the bottom of a 8x11-inch baking dish. Spread a layer of white sauce on the bottom of the baking dish. Apply a layer of lasagna noodles (edges overlapping) and a layer of vegetable mixture. Pour a layer of white sauce and then sprinkle with the grated mozzarella cheese.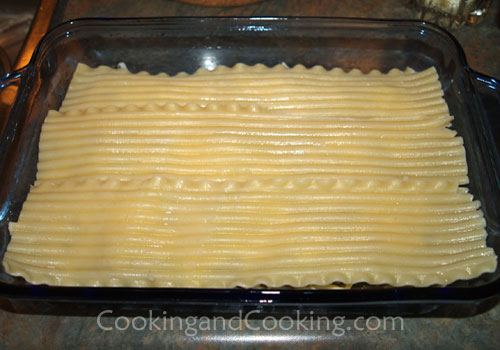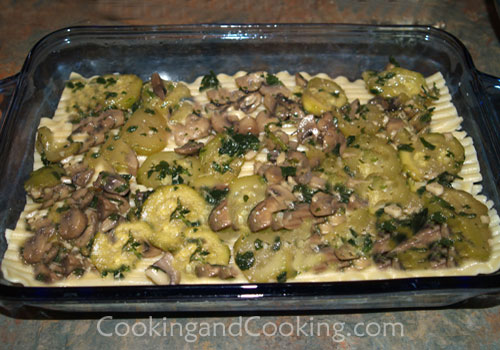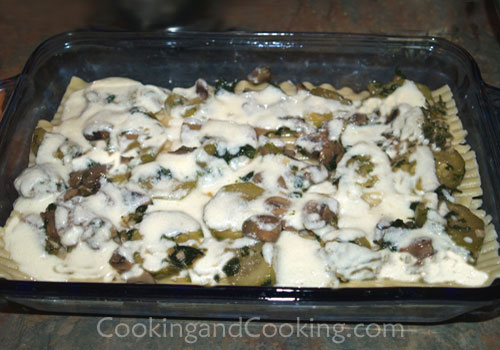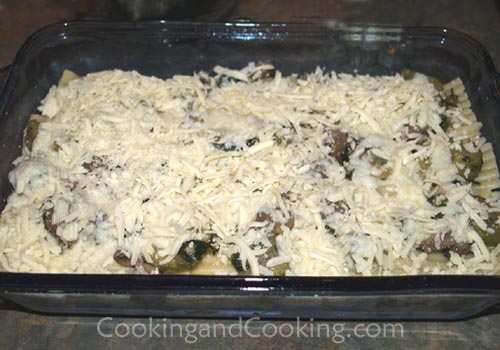 Repeat the second layer of lasagna noodles, vegetable mixture, white sauce and grated mozzarella cheese. Finish with another layer of noodles. Pour over the white sauce, making sure that all the lasagna is covered. Sprinkle with the grated mozzarella cheese. Cover lasagna pan with aluminum foil (not touching sauce or cheese). Place on the middle rack of the oven and bake for 30 minutes. Uncover and bake for 15 minute or until golden.
Note: Please do not use our photos without prior written permission.
Thank you!

Print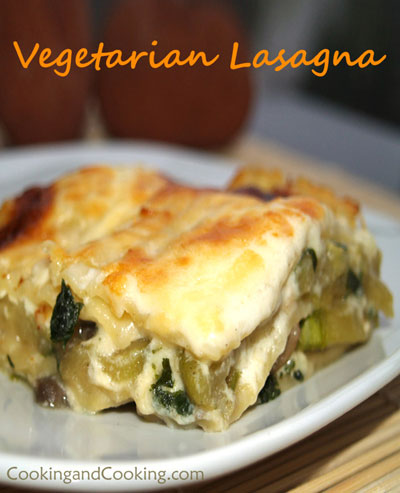 You might also like these recipes...
Stay In Touch
Join my Telegram Channel